Independent creative agency Waste has promoted current Finance Director Justin Davis to the newly created role of Finance and Operations Director.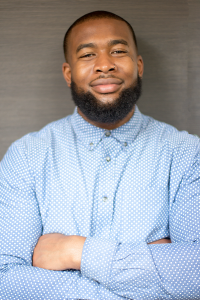 In this expanded role Davis, who joined Waste in 2019, will work directly with the agency's founders and collaborate closely with its operations team and other departments to achieve operational excellence.
Davis will guide the design and execution of an overarching best-in-class operational model that delivers against Waste's current needs while also supporting future growth.
He will also oversee the creation of an operational model for each department, as well as leading and mentoring the operations team.
These additional responsibilities will sit alongside Davis' existing work as Finance Director.
Davis has 19 years' experience in finance and operations roles, with a proven track record in facilitating business growth through effective finance management and commercial support.
He has previously held positions at Brainlabs, i-Level, AdColony and DigitasLBi (now Digitas), where he was Head of Finance, UK and MENA.
Justin Davis, new Finance and Operations Director, Waste, said: "What is super cool about the agency is that everyone wants to do the right thing. I guess the challenge has probably been ensuring the right people are doing the right things, which is just a product of growing up and scaling. Essentially, my role will be about an alignment of strengths and providing frameworks and ways of working that all departments can reference, to allow our people to do the good stuff they excel at, namely the amazing creative work, strategies and stories we produce for our clients."
Visar Statovci, Managing Partner, Waste, added: "Justin has that rare ability to think and plan, AND make things happen. He has proven himself to be a decisive leader and a great communicator, which has earned the respect of anyone working closely with him. All of this combined made him the perfect candidate to take on the Finance and Operations Director role."
Source: Waste