Mail Newspapers announce they have appointed St Luke's as their lead creative agency following a competitive pitch held entirely remotely. The brief covers the Daily Mail, The Mail on Sunday and Mail+, the Mail's digital subscription product. 
The review was run directly and involved a number of undisclosed agencies.
St Luke's remit for the Mail will include the development of their brand positioning and creation of all ATL communications that will help bring to life the important role the Mail has to play in British life. St Luke's has created a campaign 'Helping Hand' which brought to life the £10M raised by the Daily Mail and its readers to donate vital PPE to the NHS and front line careworkers.
Daily Mail was founded 124 years ago and in May this year became the biggest selling newspaper in the UK. This year it won the title of National Newspaper of the Year at The British Press Awards – the seventh time since 1995 it has held this title – more than any other newspaper. In 2020 it scored a double win with The Mail on Sunday also being named Sunday Newspaper of the Year.
As well as its award-winning journalism, the Mail is famous for its campaigning for a multitude of causes from banning plastics to bringing home fugitives of justice to raising funds for vital causes such as planting trees and its most recent campaign raising funds for PPE.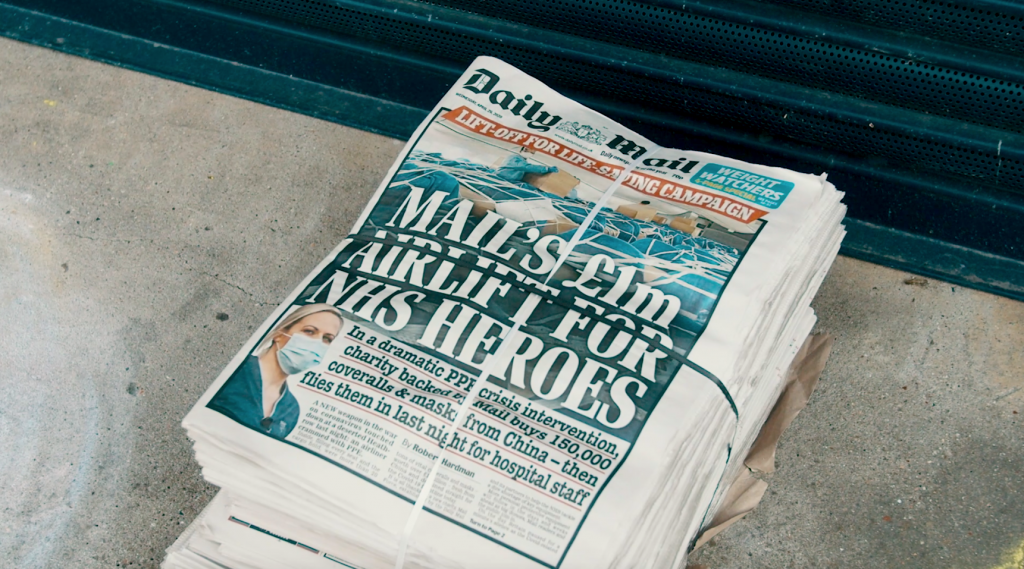 Roland Agambar, CMO of Mail Newspapers commented, "We are delighted to now be working with Neil and his team at St Luke's. Running a virtual pitch process was certainly a new experience for us all but St Luke's demonstrated an understanding of our products, our readers and the challenges facing our industry and how to address these that really excited us".
Neil Henderson, CEO at St Luke's said, "We are thrilled to be asked to apply our specialist branding capability to one of the most potent brands in the UK. These are extraordinary times and it is the right time for the Mail to communicate its future positioning clearly and decisively."
Source: St Luke's