McCann Health today announced two key appointments to its leadership team in Europe: Saturnino Izquierdo has taken on an expanded role of President, Europe and LATAM and Jonathan Kukathasan has been promoted to President, UK, McCann Health.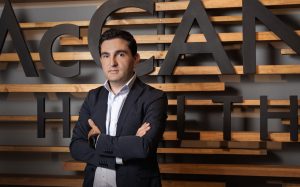 In his new role, Izquierdo will lead the teams in the network's four markets across Europe and Latin America, including the UK, France, Germany and Brazil. He previously served as EVP, McCann Health LATAM and prior to that, served as EVP, Chief of Growth Global Clients at McCann Health. During that time, he helped McCann Health Brazil grow to become the largest health agency in Brazil and the LATAM region and the most awarded health agency in LATAM in 2018 and 2019. Under his leadership, McCann Health Brazil received its first Cannes Lion Health award and South America Health Network of the Year and overall Health & Wellness Agency of the Year at the 2019 LIA Awards. As EVP, Chief of Growth Officer Global Clients at McCann Health, Izquierdo dealt with MH's global clients' accounts, helping to coordinate the two largest global alignments.
Said Izquierdo, "I am delighted to take on the expanded role in continuing McCann Health's role as the pan-European healthcare leader, continuing to share McCann Health's expertise and solutions to meet our clients' needs."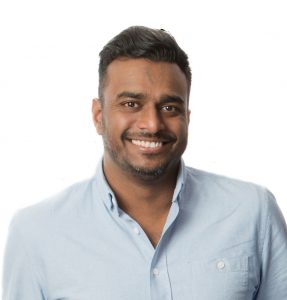 Kukathasan has been with McCann Health for more than 15 years, beginning as a production assistant and moving up quickly throughout the organization to become Managing Director of McCann Health London in 2018. Kukathasan has cultivated strong relationships with global clients across consumer and pharma, growing the agency from 50 to more than 150+ employees, making it one of the largest healthcare agencies in the UK. In his new role, he will set the strategic direction for all of the business units within McCann Health's UK agencies, including McCann Health London and Consulting at McCann Health.
"Now more than ever, brands need an integrated approach to their marketing where all facets are working together to present a cohesive and clear value proposition. It's the perfect time to align our teams across the region, including Consulting at McCann Health, to offer our clients a further integrated version of the expertise they've come to expect from the network," said Kukathasan.
These key appointments come as part of the network's renewal efforts in a post-COVID reset Europe and Latin America. With new ways of working, the rise of scientific authority, an empathy mandate in marketing and the acceleration of digital tools of technologies, this update in leadership will strengthen the global team to better serve the needs of the market and proactively support the network's brands and businesses.
"As we begin to emerge from the COVID pandemic, this is a pivotal time of 'renewal' for brands, building on what makes them unique and re-establishing the meaningful role they play in people's lives. With Saturnino and Jonathan, known leaders in their regions playing larger roles in our organization, brands will further benefit from our best-in-class scientific, creative and strategic authority across Europe and Latin America," said John Cahill, Global CEO, McCann Health.
Source: McCann Health