MEC is partnering with Advertising Week Europe 2016 to change the face of talent management in the industry.
As the presenting sponsor of Advertising Week Europe Talent Track on Monday, April 18th, MEC will support a day-long programme to explore how to find, develop and retain the best people , featuring a diverse range of speakers including Tom Knox, the IPA President, Lauren Laverne, broadcaster and co-founder of The Pool and Kerris Bright, Virgin Media's Chief Marketing Officer.
MEC is also hosting #LiveHire, a groundbreaking new initiative to recruit entry-level talent in real-time. MEC will encourage aspiring apprentices to take part in a series of 15-minute speed interviews with the aim of hiring nine candidates to the MEC Evolution Apprentice Programme. Successful apprentices will be informed on the day and invited to celebratory evening drinks ahead of joining MEC as an Evolution Apprentice on May 3rd.
Speakers at Talent Track include Tom Knox, the IPA President; Lauren Laverne, the broadcaster and co-founder of The Pool; Kerris Bright, Virgin Media's Chief Marketing Officer; Pete Markey, Aviva's incoming Director of Brand and Communications; Nathan Ansell, the M&S Food Marketing Director; and the former hostage negotiator Richard Mullender. Grant Tudor from Populist, the non-profit marketing body, will host a session on thinking differently about talent development and Jason Lusty from Upping Your Elvis, the creative leadership specialist, a session on 'Leading for a Creative Culture'.
Marie Claire Barker, MEC's Global Chief Talent Officer, said: "At MEC we want to be nothing less than a game-changer when it comes to talent management and recruitment. We are built around talent, from the way we recruit people, to how we look after their development to help them thrive. We believe talent is key to the survival and future growth of our business and our industry. We are putting our unique approach into action at Advertising Week Europe."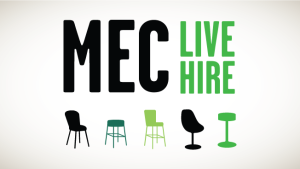 Rebecca Eaves, Director of Advertising Week Europe added: "Advertising Week Europe is a celebration of talent in all its forms. Whether it's ideas from the most established voices in the industry, or championing new emerging talent in their first foray into advertising.
"Following the success of MEC's Live Hire in New York last year, this initiative is exactly what our industry needs and we're thrilled the agency has chosen to open its doors to new faces at the Week this year."
#LiveHire will take place on Monday, April 18th at Picturehouse Central on the corner of Shaftesbury Avenue and Great Windmill Street, Piccadilly, London. Candidates can find out more online at www.mecglobal.co.uk. Limited walk-in spaces will be available on the day, closing at 12.30, so candidates may wish to arrive early.