MediaVision, the award-winning digital performance marketing agency is kicking off the big return to the office with a slew of new hires with client-side experience.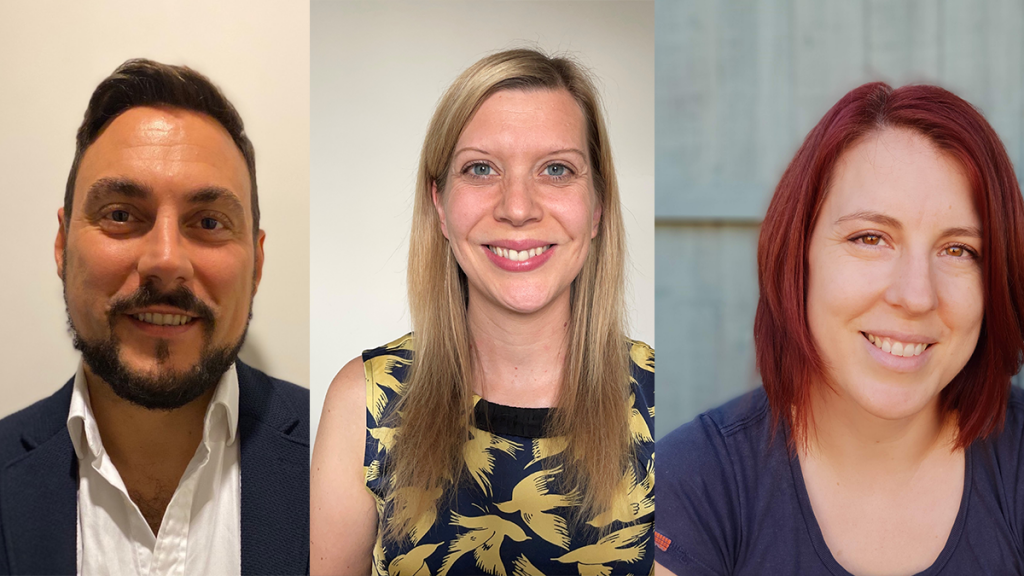 Helen Milestone and Emanuele Rossi both come from an online travel background. Milestone spent five years working at ThomasCook.com and Thomas Cook Airlines in various digital marketing leadership roles. She joins MediaVision as Senior Client Lead direct from her most recent role as Operations Marketing Manager at Compass Group UK & Ireland.
Italian-born Rossi has spent his entire career immersed in all things digital including roles at ComScore and programmatic business, myThings. Before joining MediaVision as Head of Paid Media he spent four years as Head of Social and Digital Marketing at Lastminute.com.
Bethan Howe is an experienced digital media consultant, content writer, editor, producer and International EMMY nominated journalist who built her career at some of the biggest names in media, including CNN, BBC Worldwide and Al Jazeera. She joins MediaVision as senior content lead.
MediaVision has seen a year of stellar growth, over 30% year on year, driven by the shift to online. It has won a range of household name clients including New Look, Karen Millen, Strutt & Parker and Addison Lee. It is now focused on doubling the size of the business in the next 18 months.
The agency's recruitment strategy has focused heavily on bringing in brand-side expertise as it builds the team. Over the last twelve months it has hired from the worlds of fashion, beauty, travel and media.
Adam Freeman, MediaVision Managing Partner says: "During the last 15 months we have transformed the agency, building the team and enjoying an incredible strike rate on the new business front, with over twenty new business wins. 
"As we emerge out of the pandemic, we see a real opportunity to support the travel sector as it builds back. The brilliant talent that we have hired from this industry will allow us to develop focused digital strategies at this crucial moment, delivering on our client mantra of "grow every day". This is underpinned by our unique data and tech capabilities, in particular our digital demand tracker which gives us real time insights to inform our approach."
The agency has its sights set on B Corp status and has initiated a partnership with Justdiggit, whereby MediaVision will donate 1% of its client fees to support the charity's mission of re-greening Africa. 
Source: MediaVision