Merkle , a leading technology-enabled, data-driven customer experience management (CXM) company, is strengthening its leadership team through two key promotions in the Americas and EMEA. Michael Komasinski is moving up into the dual role of president, Merkle Americas and leader of the dentsu CXM LoB in the Americas. Margaret Wagner is being promoted to the dual role of president, Merkle EMEA and leader of the dentsu CXM LoB in EMEA. These appointments will take effect January 1, 2021.
"I am thrilled to announce these promotions, which signal continued growth for Merkle into 2021 and beyond," said Craig Dempster, global CEO at Merkle. "Michael and Margaret have exemplified strong leadership for our company, overseeing tremendous expansion within the EMEA region. I have no doubt that they will continue to lead their respective regions with this same drive and innovation."
Over the past three years, Komasinski has been leading Merkle's European business as president, Merkle EMEA and CXM LoB lead for dentsu in EMEA. In this time, he has helped drive the Merkle culture into the European workplace and built a high-performing business that expanded significantly through organic growth, acquisitions, and the recent re-alignment of dentsu brands. He has overseen growth from 550 employees and $80 million in annual revenue to more than 3,500 employees and $400 million in annual revenue. Prior to his role in EMEA, Komasinski ran Merkle's US Digital Agency business, and prior to Merkle, he served as chief operating officer at Razorfish and president at Schawk Retail Marketing, SGK. Komasinski will report directly to Dempster and will relocate from London to New York City in June 2021.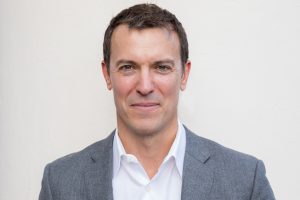 "I am so proud of all that we have accomplished in EMEA over the past few years. This year, I have been especially inspired by our team and our ability to come together as a company and make great strides with our business," said Komasinski. "Looking ahead, I am eager to take on my new role and return to the US to focus on the Americas region in the next development phase of our company."
As chief growth officer in EMEA for the past three years, Wagner has been working side-by-side with Komasinski with a strong focus on gaining, growing, and solidifying client relationships. She has effectively built out Merkle's sales, marketing, and alliance platforms across the region, which have contributed to more than $65 million in revenue over the past two years. Prior to Merkle, Wagner served as chief marketing officer at RAPP and held executive positions at Wunderman.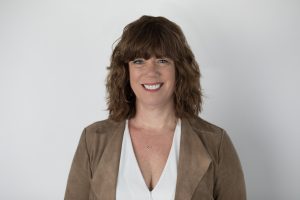 "I am excited about the opportunity before me to lead Merkle EMEA, and to continue as part of a company that is reimagining the customer experience and what it means to provide value in an increasingly digital world," said Wagner. "The future is one where data and relationships will play a central role, and I am eager to help Merkle realize opportunities as consumers and brands evolve."
In her new role, Wagner will also sit on the Merkle/CXM Global Executive Committee and on the Regional Executive Team of Giulio Malegori, CEO, dentsu, EMEA. She will also report directly to Dempster.
Source: Merkle