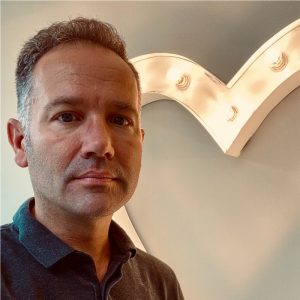 Mark Richardson has been appointed to lead EMEA and LATAM Enterprise Sales under the new Global Enterprise Sales Team in Microsoft Advertising. The announcement comes as an expansion under Mark's existing role as a Regional Vice President for Microsoft Advertising in EMEA. Mark will take on the increased responsibility leading the Strategic, Enterprise, and Corporate sales teams as well as their Sales House partners in the EMEA and LATAM regions.
This new sales team alignment will empower increased agility in service, accelerate regional growth and ensure Microsoft Advertising is uniquely positioned to help its clients reach their full potential on their entire advertising portfolio.
Mark has over 25 years of media and technology sales experience, previously holding roles at Yahoo! and ITV before joining Microsoft Advertising over 16 years ago.
At Microsoft, Mark began his role as leading sales teams in 2006 with the launch of Microsoft Advertising adCenter in EMEA, subsequently going on to build and lead the EMEA business team responsible for the Bing Ads advertising platform and managing the EMEA regional partnership with Yahoo! With a later decision for Microsoft Advertising to bring Sales and service back to Microsoft, Mark oversaw the transition and built and managed the SMB, Corporate and Channel Partner teams in EMEA and APAC.
Mark's new appointment is part of a larger strategy that brings together four motions of the Microsoft Advertising team: Corporate, Enterprise, Sales Houses and Strategic.
Rob Wilk, Corporate Vice President, Microsoft Advertising, commented, "It has been an exciting time for Microsoft Advertising, especially as we continue our global expansion. With this growth, we are excited to have Mark leading our EMEA and LATAM teams. I believe that under Mark's leadership we will see our teams thrive, as his breadth of knowledge, strategic thought and people-first leadership fuel our continued market expansion and customer offerings."
On his new appointment, Mark commented: "As a long-standing member of the team here at Microsoft Advertising, we've gone from strength to strength, surpassing $10bn in revenue. I'm excited to move into this expanded role as we set our sights on future possibilities. We have a fast-growing native business, our retail offering with PromotelQ, focus on SMB advertisers and potential new acquisitions that position us as a leading player in the advertising world. Moving forward, we're going all in as we continue to build our capabilities to help marketers reach new audiences."
Source: Microsoft Advertising