Leading premium beer brand Miller Genuine Draft, known for its real genuine taste and freshness thanks to its quadruple filtration, is releasing its new global campaign, created by BBDO Zagreb. The campaign takes a fresh approach to brand's advertising by addressing some current lifestyle tendencies of its target group.
Young free thinkers (age 25-35) have spent the last couple of years being more separate than ever. More than anything, they crave gathering with their mates and having some real, genuine fun. Indoor, packed nightclubs, flashy outfits and over planned events are not their thing anymore. Now it's more about authenticity, spontaneity and creativity.
Paul Cornell, Global Brand Director, Miller, says, "This campaign is designed to really capture the mood of our drinkers. They want to socialise on their terms, free of the constraints imposed by Covid and those imposed by convention. They want to define how they have fun and want it to be creative, original, memorable, without pretention. We call this fresh socialising and it's just like Miller, which is uniquely brewed to be the freshest tasting bottled beer".
The campaign depicts those young people uniting to redefine their ways to hang out and have fun. Just like Miller Genuine Draft is filtered 4 times to focus on the real, fresh taste, they are filtering the mundane to focus on what really matters and create some real, fresh times. Motivated by the same desire, they are leaving their daily routine and taking what they can – pieces of furniture, decoration, sound devices and other party essentials, as well some Miller Genuine Draft bottles – from their surroundings to contribute to this genuine, self-made party at an improvised location. They are feeling each other, feeling the moment, the vibe, while enjoying their favourite drink.
It's not just about nightlife anymore. It's about the moment of uniting, being creative, authentic, feeling free and having the best time. It doesn't matter what time of the day it is – as long as it's Miller time.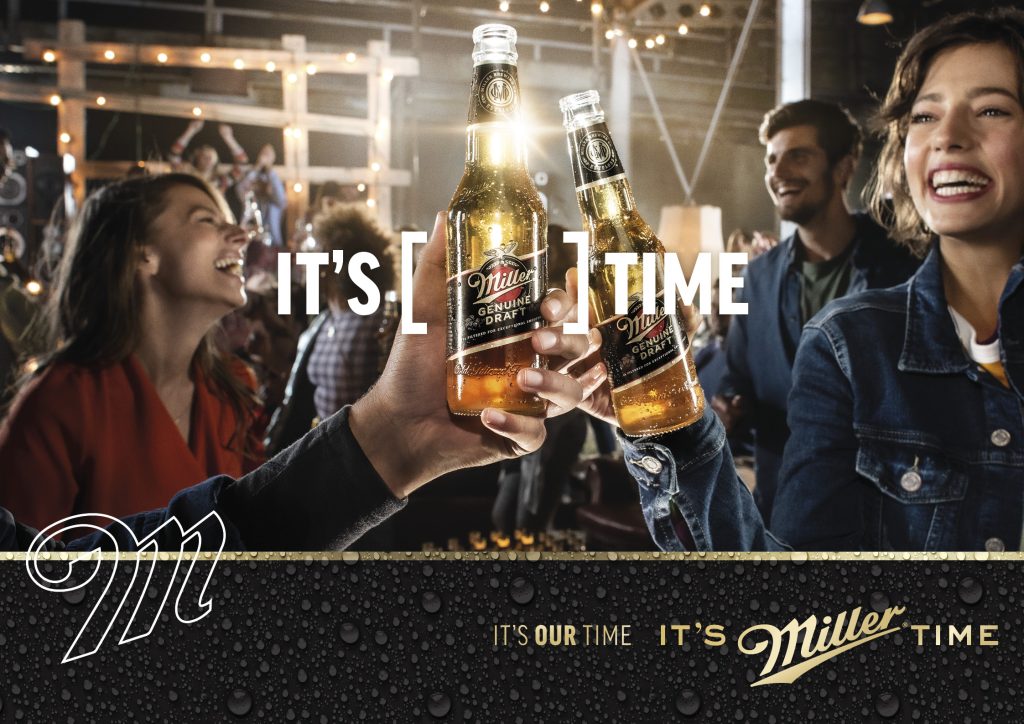 FRESH THINKERS UNITED TO MAKE A UNIQUE FILM
Since being genuine and fresh in the Miller Genuine Draf world applies both to the liquid and the occasion, as well as the target group, it also had to be the main motto for creating the new campaign. The first step of this journey was finding the right creative minds to bring this idea to life.
The collaboration was made between Molson Coors brand directors, BBDO Zagreb, Stink Production from Berlin, Tuna Icon from Belgrade, creating a diverse mix of minds and ideas. The realisation of the film took place in the unique urban landscapes of Belgrade. It was led by Joachim Back, an Oscar winning director, experienced advertising veteran awarded by 11 Cannes Lions and famous for iconic beer ads. Simon Chaudoir, award-winning director of photography also takes the credit for the film's cinematic virtuosity. The film's unique energy wouldn't be possible to achieve without more than 40 actors, dancers, artists, and athletes, as well as 410 extras.
Ivan Čadež, Creative Director, BBDO Zagreb, says, "The most challenging aspect of working on a project of such massive scale and on so many markets is keeping the heart and soul of the idea intact – fresh, real and vital. That's why we are proud to say that, across all edits and different local versions, the contagious, groovy and feel-good vibe and optimistic anything is possible motivational energy of the film shine on".
"What we can say for sure is that the whole team gave their best to bring this idea to life and show the world what Miller Time means", Čadež adds.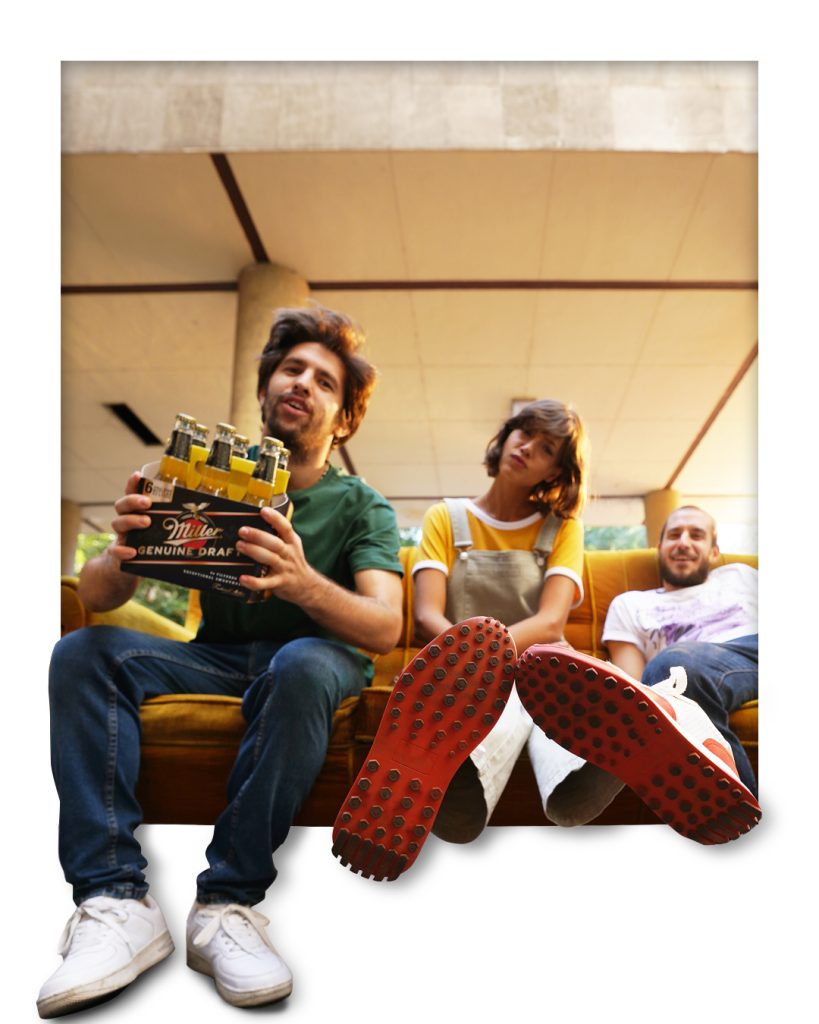 Before the final result was brought to its most genuine form, just like the Miller Genuine Draft itself, the created content was filtered and filtered (probably more than just four times) to focus on what really matters. The production delivered 192 edits, and postproduction had 24.500 files to work on.
Client: Molson Coors
Brand: Miller Genuine Draft
Campaign title: It's Our time
Client name: Paul Cornell, Marko Stojilijkovic, Jake Johnstone
Creative Agency: BBDO Zagreb
ECDs: Almir Okanovic
Creative Director: Ivan Cadez
Creative Team: Ivan Cadez, Sara Salov, Sanja Pavlica
Agency Planning Team: Dinko Brcic, Zeljko Kresic
Agency Account Team: Andrea Misura Zuvela, Jasenka Talapko Blazevic, Vana Ora
Agency Producer: Francine Linsey
Production Company: Stink Berlin
Director: Joachim Back
Production Co. Producer: Moritz Merkel, Isabel Kast
Edit: James Norris
Post-production Company: KATALYST Berlin
Sound studio: Staub Audio
Audio Post-production: Staub Audio
VO Sound Studio: Creative Outpost London
Digital Design Company: BBDO Zagreb
Digital & Social Creative: Maja Rasic, Igor Raguz
Digital & Social Copywriter: Lovro Ohlhofer
Source: BBDO Zagreb