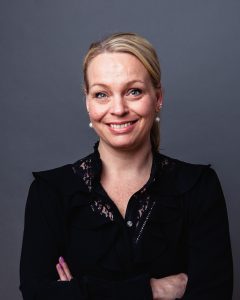 Leading customer relationship agency MRM has further bolstered its management team by appointing Oliver's Rikke Wichmann-Bruun as Managing Director. She will report into Nicky Bullard, Chairwoman and Chief Creative Officer MRM UK. 
Wichmann-Bruun is currently UK Group Managing Director at Oliver and will assume her new role in February.
Wichmann-Bruun will be responsible client growth out of the London office and lead the client engagement department.
Prior to Oliver, Wichmann-Bruun was Managing Director at 360i/ICUC within the Dentsu Network and has vast experience in running integrated operations.
Wichmann-Bruun said: "I am very excited to be joining MRM at this time where customer experience and engagement plays such an important role across all channels, and I absolutely find that MRM owns the credentials within this space. I am looking forward to being part of a team expanding and growing what is already an incredible client base and team."
Commenting on this appointment Bullard said: "Rikke is a great fit with MRM and has a fantastic breadth of experience. Not only will she further strengthen our female leadership, she's an excellent client operator with huge ambition for, and a proven track record of, impressive growth."
Source: MRM