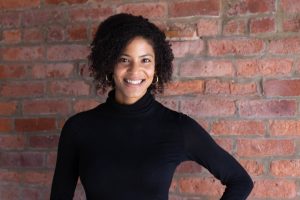 NAIL Communications adds Iman Richards as Senior Content Strategist, according to Partner Jeanette Palmer of the Providence-based advertising, design, and branding agency. In this role, Richards will develop a compelling creative bridge between brand/advertising concepts and social/digital extensions. 
This includes social channel strategy, campaign content adaptations, program concepts, and copywriting. She will also champion the restructure and content strategy for the agency's online presence.
"Iman brings a well-rounded business perspective and a fresh creative sensibility to the team," said Palmer. "We look forward to her contributions in client success and agency growth."
Richards joins NAIL from Marina Maher Communications, an Omnicom agency based in Manhattan, where she held the role of Vice President, Brand Business Leader. Prior to her time there, she spent nearly a decade working with brands and agencies in the Greater Boston area, including Norbella, Jenzabar, Marlo Marketing, E-Cloth, and Boston Ballet. Richards is a graduate of Simmons University with a Degree in Communications, Public Relations and Marketing.
"Across the industry, agencies are experiencing a pivotal shift, from the way they conduct client business to the cultures they foster internally," said Richards. "NAIL not only understands this evolution, but embodies it. I'm so excited to join a team that is driven by creativity and curiosity — the opportunities are endless when the right minds get together!"
Source: NAIL Communications