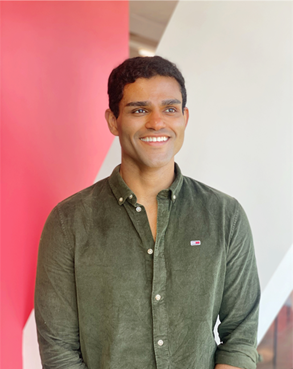 Global Advertising and Marketing group –  Ogilvy UK – has promoted Rahul Titus to Head of Influence across UK & EMEA. As well as his existing responsibilities as Head of Influence in the UK,  Rahul will now be leading Ogilvy's influence offering across EMEA – one of the fastest growing offerings in the region. Rahul will report into Joanna Oosthuizen – CEO, PR & Influence, EMEA and is tasked with helping strengthen Ogilvy's offering across the region.
In his new role, Rahul will be in charge of setting the strategic direction of the Ogilvy influence proposition across the UK and EMEA. He will help unlock the best of Ogilvy's talent through creative-first, data-driven influencer campaigns covering the full spectrum from celebrities all the way to micro-influencers.
Before joining Ogilvy, Rahul set up and ran MediaCom's global influencer offering and has also served as Director of Social Talent at the YMU Group (formerly James Grant) looking after some of the world's leading social-first talent.
"This is a crucial time for Ogilvy's influencer offering in EMEA, and Rahul has shown himself to be the best choice to lead the growing EMEA programme," said Joanna Oosthuizen, CEO, PR & Influence, EMEA. "Rahul's success driving Ogilvy's influence offering in the UK speaks for itself, and I am looking forward to watching and supporting Rahul as he builds upon his current success."
Rahul will also be rolling out Ogilvy's inclusive influence initiative across the EMEA region to help move the needle on diversity inclusion and belonging. Ogilvy UK was the first agency globally to launch maximum margin rate (MMR) in influence, optimising its supply chain to ensure influencers get the majority of the fees clients pay.
Under Rahul's direction, Ogilvy UK has been the most awarded influencer marketing agency in both 2019 and 2020. He has also been named one of the Top 50 global players in Influencer Marketing for the last two years running.
"Ogilvy UK is something special – an influence solution provider, not just another influencer agency. The fantastic team in the UK has highlighted the success that comes from doing things differently, " said Rahul Titus, Head of Influence, UK & EMEA. "I am so proud of the award-winning influence offering we have built and I relish the opportunity to expand my role across EMEA and help drive the same success across the region."
Over the past few years Ogilvy has grown to be the best in class with industry first initiatives and building on its market leading influencer tech stack – InfluenceO – where it continues to deliver efficiency for clients at scale.
Ogilvy UK has also incorporated a PMO function into its influence team, allowing campaigns to remain super effective and also ensuring  the solutions provided are efficient. As a result, Ogilvy is able to deliver campaigns at scale, with speed, across multiple markets.
Source: Ogilvy UK