Getfluence's State of Paid Media report highlights how companies are spending more on branded content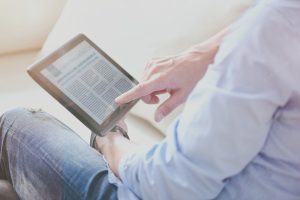 Adtech startup Getfluence has recorded a 37%  increase year on year in the value of paid media campaigns businesses run. In 2021, on average, companies ran 10% more paid media campaigns than the year before.
The growth is consistent with the findings of Getfluence's annual State of Paid Media report which analyses major trends in how companies are using sponsored articles as part of their marketing mix. 
The report, which collates leading benchmarks from a range of services, notes how 42.7% of internet users now use ad blockers at least once a month. Getfluence's experts believe that the growth in ad blockers is a primary driver of companies slowing ad spend in favour of paid media campaigns. The branded content industry is expected to reach $402 billion in value in 2025, up from $85.83 billion in 2020. 
Chris Perry, Director at Getfluence, said: "The media and marketing landscape has changed markedly in the last few years. Brands increasingly see paid content as one of their most effective tools for reaching their customer base. The diversification of the channels people consume content, together with improving technology has meant that the flexibility and effectiveness of paid media campaigns has increased while the cost has fallen. 
"One of the most interesting trends is the increased use of 'thought leadership' style content to engage consumers. Brands increasingly recognise that 'selling' their offering isn't enough, they need to provide useful, insightful or informative content on a range of issues that their customers care about."
Getfluence enables brands and agencies to immediately identify, select and agree terms for branded editorial content campaigns with media outlets. Content is fully managed on the platform with the impact of the campaign easy to measure and analyze. By automating every step of the process, Getfluence has removed the laborious and arcane process of arranging and agreeing editorial campaigns with individual publications. This saves all parties involved significant time and resources and ensures brands deliver the maximum impact for their investment. 
Source:   Getfluence