Olivia Williams and Ruby Wax lend their voices and support to the emotive appeal, produced by Jon Holmes of the award-winning BBC Radio 4 show 'The Skewer' for Pancreatic Cancer UK, launching during Pancreatic Cancer Awareness Month
The charity aims to raise vital funds with the appeal for further research into the deadliest common cancer
Today, leading charity Pancreatic Cancer UK marks Pancreatic Cancer Awareness Month by launching a new campaign, Lost Voices: Help us break through the silence, to drive donations for vital research breakthroughs into the deadliest common cancer, which sees more than half of the people diagnosed die within three months.
Given that there are so few survivors who would traditionally act as case studies in a charity PR campaign, the appeal will launch with an emotive and unique audio piece and accompanying animation, which features the voices of many celebrities who lost their lives to pancreatic cancer.These include Alan Rickman, Sir John Hurt, Aretha Franklin, Patrick Swayze, and Steve Jobs, as well as those of other celebrities, including Olivia Williams and Ruby Wax who have been affected by the disease. Through a combination of humour, intrigue and shocking facts, their voices deliver a powerful collective message to educate the public about pancreatic cancer and what they can do to help.
The audio clip and animation have been released this November, during Pancreatic Awareness Month. Public awareness around pancreatic cancer remains low, despite a number of high-profile celebrity deaths from the disease, including most recently Willie Garson. With this new campaign, Pancreatic Cancer UK aims to highlight the stark facts: more than half of all people diagnosed die within three months, there is no simple test to help doctors to diagnose pancreatic cancer, and many people are simply diagnosed too late to receive lifesaving treatment.
Scientists are close to a research breakthrough, so Pancreatic Cancer UK is calling on the public to donate what they can to help. Research into the disease has been critically underfunded for decades and there has been very little progress in the past 40 years, but with hope in sight, now is the time to donate and support this ground-breaking and potentially lifesaving research.
Pancreatic Cancer UK is supported by high-profile figures from across the creative industries, whose lives have, in various ways, been impacted by the illness. These include Olivia Williams, pancreatic cancer survivor, actress and Ambassador for Pancreatic Cancer UK, Ruby Wax, supporter of the charity and close friend of Alan Rickman who passed away from pancreatic cancer in 2016, Rima Horton, Alan Rickman's widow and pancreatic cancer UK Trustee, and Jehane Markham, who tragically lost their mother and husband Roger Lloyd-Pack respectively to the disease.
Diana Jupp, CEO of Pancreatic Cancer UK, said:
"Unlike other charities, we simply don't have the army of survivors around us who do so much to provide hope and inspiration to people living with other forms of cancer. Pancreatic cancer is a truly terrifying disease – more than half of people die within three months of diagnosis. Many people, understandably, find it extremely difficult to talk about the impact on themselves and their loved ones.
"There hasn't been enough noise around pancreatic cancer and this has meant too little research funding, too little public attention, and barely any progress in survival for more than 40 years.   
"By harnessing the lost voices of some of the extraordinarily talented celebrities who have sadly died from pancreatic cancer, we want to break through the silence. Through the voices of Alan Rickman, John Hurt and the many others who have helped us with this, we are speaking up on behalf of all those we have lost, to demand more and demand better for everyone affected by the deadliest common cancer. Our Lost Voices campaign is the first of many innovative new ways we'll be using to communicate the desperate need for progress on pancreatic cancer, to urge the public to help us find a cure."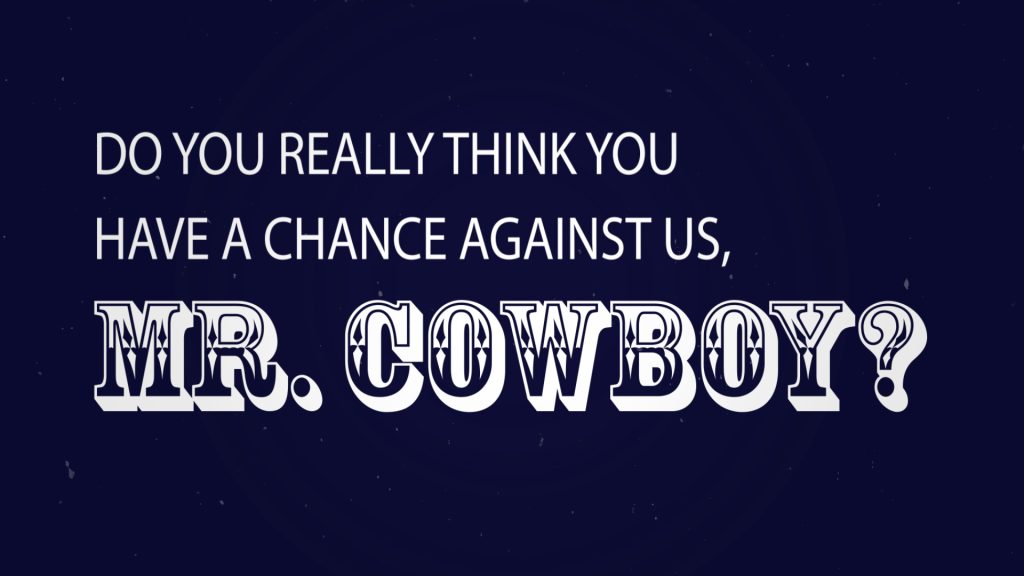 Help find a cure for pancreatic cancer and donate vital funds at pancreaticcancer.org.uk/researchbreakthroughs
Source: Pancreatic Cancer UK