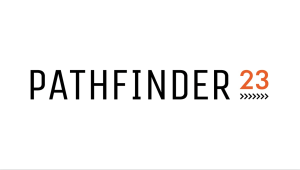 In August, Pathfinder 23 was accepted to the Amazon Advertising Partner Network, a global community of agencies and tool providers that can help advertisers achieve their business goals using Amazon Advertising products. 
"We are very happy to be part of the Amazon Advertising Partner Network. Amazon has a great impact on retail, and we believe that it is crucial for an agency that specializes in that area to have proficiency in Amazon Advertising self-service ad products. Now, as a part of a Partner Network global community, we have gained acknowledgment of our know-how and skills from the very source," says Ada Wachowska, Head of Amazon & Media Buying at Pathfinder 23. "We won't get complacent, though. Our team has a thriving need for development, and we plan to use the benefits offered to the partners to deepen our expertise and help our clients achieve their objectives in even more efficient ways."
Pathfinder 23 is an End-to-End E-commerce agency, hence it provides holistic E-commerce services. They include strategy, business intelligence, marketing automation, Data-Driven design, E-content and E-FMOT video production, localization and transcreation services, as well as E-merchandising, activation, category management, and maintenance.
Source: Pathfinder 23