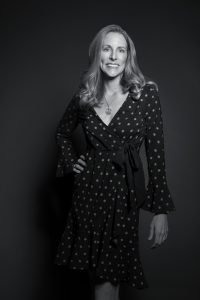 Praytell, the award-winning creative communications agency known for its creative campaigns and best-in-class company culture, announced the promotion of longtime partner Beth Cleveland to Global President. A guiding force at Praytell since its inception in 2013, Cleveland will shift her focus to expanding the agency's international and operational efforts including agency growth, internal processes and staff development in her new role.
"It has been an incredible journey being part of Praytell these past seven years, and as we look ahead to continued fast paced growth, I look forward to preparing the agency for this next chapter, alongside so many talented people who have become truly dear friends," said Beth Cleveland.
At the helm of Praytell's dynamic PR operation, Cleveland has played a key part in the agency's expansion and success. After five years of running her own firm, Elm, Cleveland united with Praytell founder Andy Pray during the agency's first year in business, diving in head first and successfully steering agency growth through hands-on leadership spanning client account work, employee management, culture building and new business throughout the agency's first seven years.
"The best business decision I've ever made was partnering early on with Beth," said Praytell founder Andy Pray. "Every day she shows me the power of optimism, integrity and roll-up-the-sleeves work ethic, she consistently amazes. I can't wait to see how she transforms our agency in this new role and the opportunities for other senior staff to continue to grow alongside. "I'm also going to break my own press release rule of never using the word "excited" and say….I'm also excited. Very!"
Praytell is part of Project Worldwide, a global network of agencies specializing in a variety of creative services spanning advertising, branding, event production, public relations and more. "We've seen incredible growth from Praytell from the first moment they joined the Project family," said Robert G. Vallee, Jr, Project Worldwide Chairman and CEO. "Much of that growth is tied directly to Beth's tireless efforts, work that continues to inspire Praytell, our network and the industry at large. We're certain that in this new role she'll continue to inspire big ideas, thoughtful partnerships and a culture that puts people first."
Outside the office, Cleveland uses her talents to support two local charities near to her heart, The George Mark Children's House and UCSF Benioff Children's Hospital, through her charitable work with the Children's Health Guild. She also enjoys participating in community activities in her hometown and is currently planning a reunion for fellow classmates from Miramonte High School. Cleveland graduated magna cum laude with a BA in Journalism from The University of Colorado, Boulder. She currently lives in the San Francisco Bay Area with her husband and three children.
In related news, Praytell VP Katelyn Driscoll will be leading Praytell's emerging wellness practice, with Praytell VP Sarah Zunt taking the reins of Praytell's craft beer portfolio.
Source: Praytell