Premier packaging company GPA Global and Dutch brand Marie-Stella-Maris have collaborated to create two lines of home fragrance and body care sets, which provide a true luxury experience while putting people and planet first.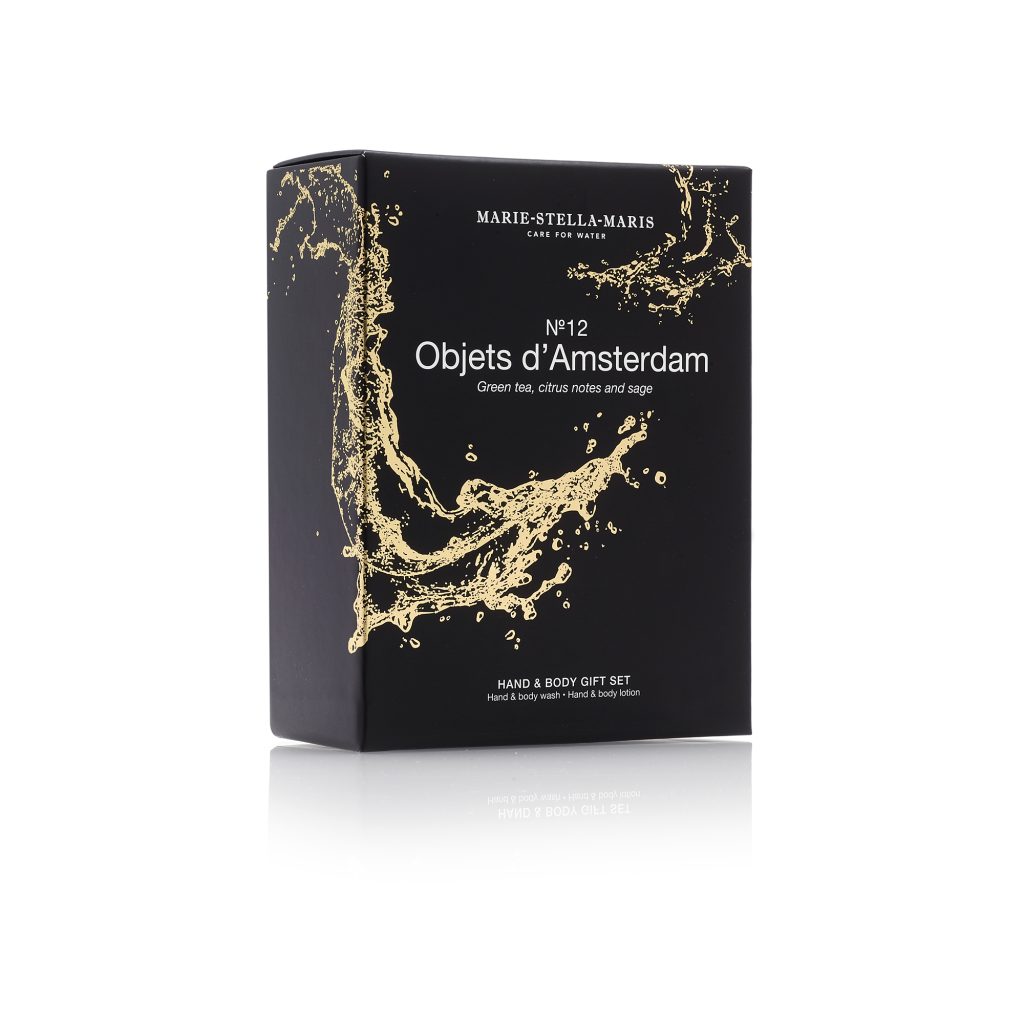 Founded in 2011 by Patrick Marie-Stella-Maris  Munster, former owner of clothing brand Scotch and Soda, Marie-Stella-Maris  is a luxury water and home fragrance company with a strong environmental ethos. Inspired by the human right to clean water and sanitation, Marie-Stella-Maris  currently funds multiple sustainable water projects across the globe, and works hard to offset their impact on the environment through a system of refills, recycling, and local sourcing.
GPA Global is the name when it comes to sustainable packaging solutions. Founded in 2007 by Adam Welton and Tom Wang, it has pioneered a more planet-friendly approach to packaging, aiming to combat the toxic waste caused by the industry around the world.
Naturally, this collaboration between two climate-conscious companies, who have crafted their brands around their steadfast commitments to the environment, is a masterclass in both style and sustainability.
Like each and every one of Marie-Stella-Maris' products, this gorgeous packaging is crafted entirely on Dutch soil, reducing its environmental impact. The use of Dutch company Velpa's sustainable paper range further enhances its eco-credentials. Pioneering technologies mean that these classy boxes owe their origins to a combination of recycled jeans, finely ground cocoa bean husks, and tomato plant fibres. And of course, for each product sold, Marie-Stella-Maris  donates a fixed percentage of the profit towards their sustainable water projects, which since 2011 have helped more than 70,000 people access clean water.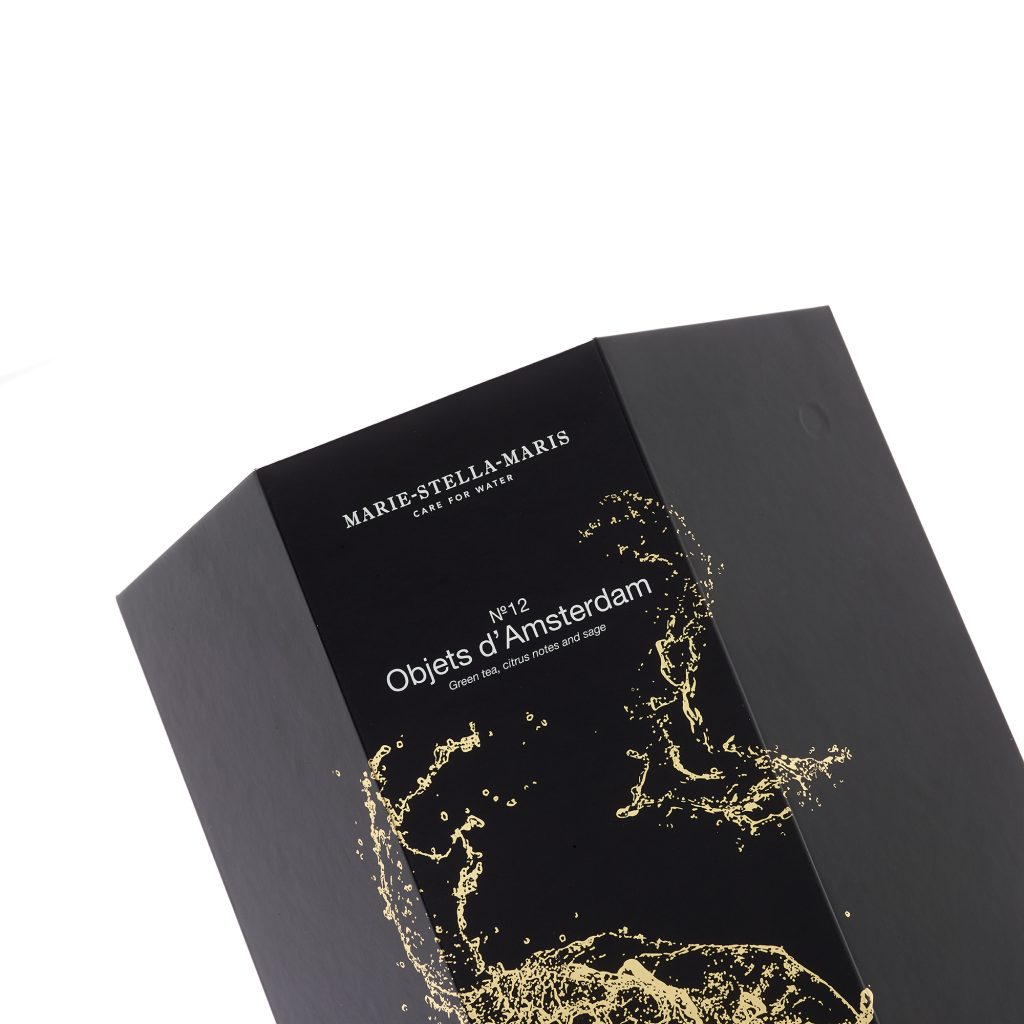 But as always, GPA Global proves that doing good doesn't preclude looking good.
Inspired by the soft petal-pink hues of confetti, the design of the Mother's Day packaging range – consisting of a Hand and Body Gift Set and a Luxury Fragrance Stick Set – invokes the floral No 10 Rock Rose scent of the products it holds. A plain white background with a polka dot pattern in various shades of blush lends this product a fun and feminine feel, perfect for gifting to a loved one.
The limited-edition Festive line consists of a gorgeous gold-dipped candle, a luxury Fragrance Stick Set, and Home Gift Set containing both a candle and fragrance sticks, each boasting the beautiful notes of Marie-Stella-Maris ' No 12 fragrance – a refreshing blend of green tea, citrus and sage. The dramatic packaging perfectly complements its contents, with its soft-touch black laminate background and glittering splash of gold foil which matches the gold accents on the products within. 
More than just a pretty face, the packaging for both the Mother's Day and Festive limited-edition is also expertly designed for ease of use. Simple rigid fitments keep the precious contents securely in place, while a list of ingredients, instructions for use and a message detailing Marie-Stella-Maris' ethos is printed directly onto the packaging in a contrasting ink. The overall result is a product which elevated the user experience from first glimpse until final use.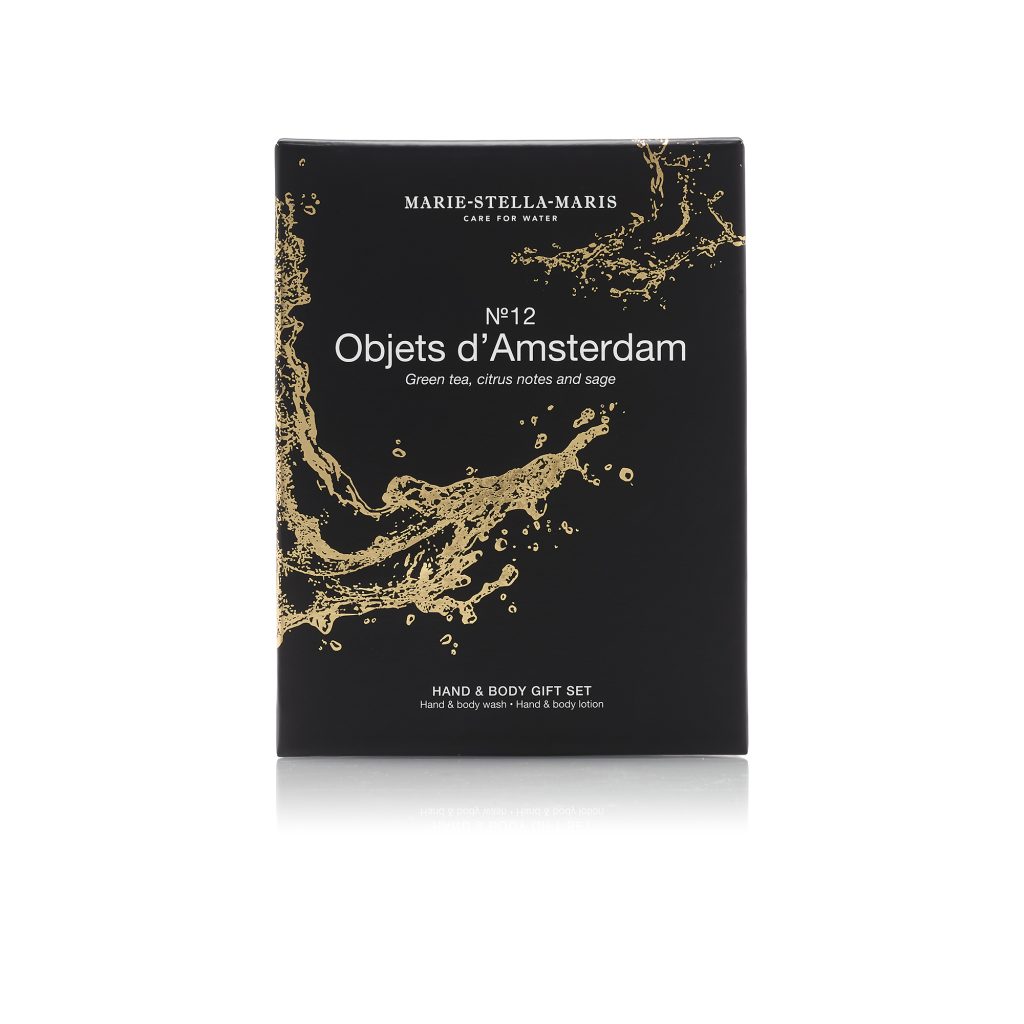 Elegantly crafted. Environmentally conscious. Easy to use and reuse.
Make no mistake, these are the companies redefining modern luxury.
Source: GPA Global