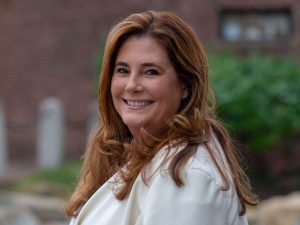 Publicis Health announced the appointment of Jennifer Shirley as President of Saatchi & Saatchi Wellness, effective immediately. Previously, Shirley spent 12 years in a variety of leadership roles within the Publicis network, including as Director of Client Services at Saatchi & Saatchi Wellness, and subsequently as General Manager at Publicis LifeBrands Medicus. Most recently she served as President of Havas Life Metro, the healthcare strategy division of Havas Health & You.
"Jennifer has built her career passionately working on brands across a broad range of categories, from automotive and CPG to retail and health and wellness," said Alexandra von Plato, CEO, Publicis Health. "Her experience, dedication and compassionate leadership has enabled her to guide clients and teams across many healthcare categories for both consumer and HCP. I'm delighted that Jen has returned to Publicis Health and I look forward to her transformational leadership at Saatchi & Saatchi Wellness."
"I discovered my passion for healthcare at Publicis, and SSW always has had a very special place in my heart," said Shirley. "I'm honored and energized to return to Publicis Health. I can't wait to help evolve the next chapter of the agency and to lead SSW clients and teams into the future."
Shirley replaces JD Cassidy, who previously served as President and Managing Director of SSW for seven years. Cassidy has assumed the role of EVP, Client Engagement Strategy for Publicis Health. Shirley will be based in New York and report to von Plato.
Source: Publicis Health