Publicis Health UK today unveils its new agency offering spanning the four interconnected disciplines of Clinical Trial Experience (CTE), Medical Strategy & Education (MSE), Public Relations & Policy (PRP), and Advertising. The decision to desilo disciplines comes in response to evolving client need – and continued growth in the Health practice – providing seamless access to bespoke teams that bring a different perspective to health.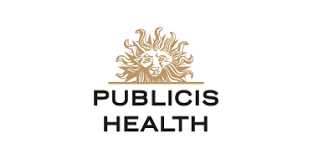 Bringing together the expertise and experience from Langland, Publicis LifeBrands, Publicis Resolute and Real Science under one brand – Langland – creates an agency that can build bespoke teams to help clients think further across the entirety of their brands and business.
Langland knows the future of health will be determined by our ability to synthesise experience and evidence from people, science, business and society. The coronavirus pandemic has shone a spotlight on the need to be able to adapt and evolve quickly to deliver against some of the biggest challenges facing the world today. By aligning the talent pool across the four disciplines, Langland is able to meet its clients' needs agnostically – pulling in craft expertise, scientific insights, infectious ideas, and an array of views, to deliver solutions that challenge the status quo in health communications.
"You may have heard the name before, but this is a new Langland specially created to deliver on some of the biggest opportunities facing the healthcare industry today," said Victoria Wright, Group Managing Director, Langland. "We are here to actively fight against the 'comfort zone' – that space an agency can often find itself in when it has earned a certain reputation for how it works and what it delivers. At Langland we understand the power of different perspectives. We know we make our best work when we work together, because multiple minds can unlock ideas that individuals cannot see, helping people, businesses and brands think further."
As a Publicis Health company, Langland has first-hand experience of the value of working as one team. The four disciplines have been under the leadership of Victoria Wright since her promotion to Group Managing Director in August 2019. Simplifying client access to talent builds on Publicis Groupe's philosophy: The Power of One – ensuring continuous access to expertise and knowledge from Phase I clinical trials to loss of exclusivity. 
Philip Chin, President Europe, Publicis Health says, "The new Langland working model has already seen the agency perform strongly. In the first six months of this year we have seen more interdisciplinary opportunities than ever before, as our client needs reflect the rapidly changing landscape. Our new way of working means we are able to service evolving expectations with the experience, knowledge and expertise of one dedicated team and support our clients with bold and creative solutions that go beyond the original ask to deliver something truly unique."
Publicis Health UK is a strong entity that houses Langland, Digitas Health, and Saatchi & Saatchi Wellness.
The announcement is supported by a new brand identity for Langland –  www.publicislangland.com
Source: Publicis Health UK