This is the game that characterizes L.12.12. The new campaign captures the essence of the iconic polo shirt that is not limited to a style, setting or context. We see a young generation, owning the city streets with their unique movements, vision, and culture whether it comes from sport, fashion or art.
The bottle is the catalyst, being caught and passed to create an urban tennis match with no restrictions. The diverse players of the game reinterpret the brand's DNA, always in motion, creative, athletic and unabashed. The playfulness of L.12.12 enables anyone to make it their own and unite through the beauty of the game.
Join the #CROCROCREW
The watchful eye will notice a sign of recognition, a crocodile formed with the fingers which serve as a trigger of irreverence. A sign that everyone is invited to appropriate and share like Désiré Mia, Hortense de Gromard, Maeva Marshall, Matthias Dandois and Salif Gueye who will launch the digital activation.
A campaign realized by the collective Kourtrajmeuf signing their first collaboration.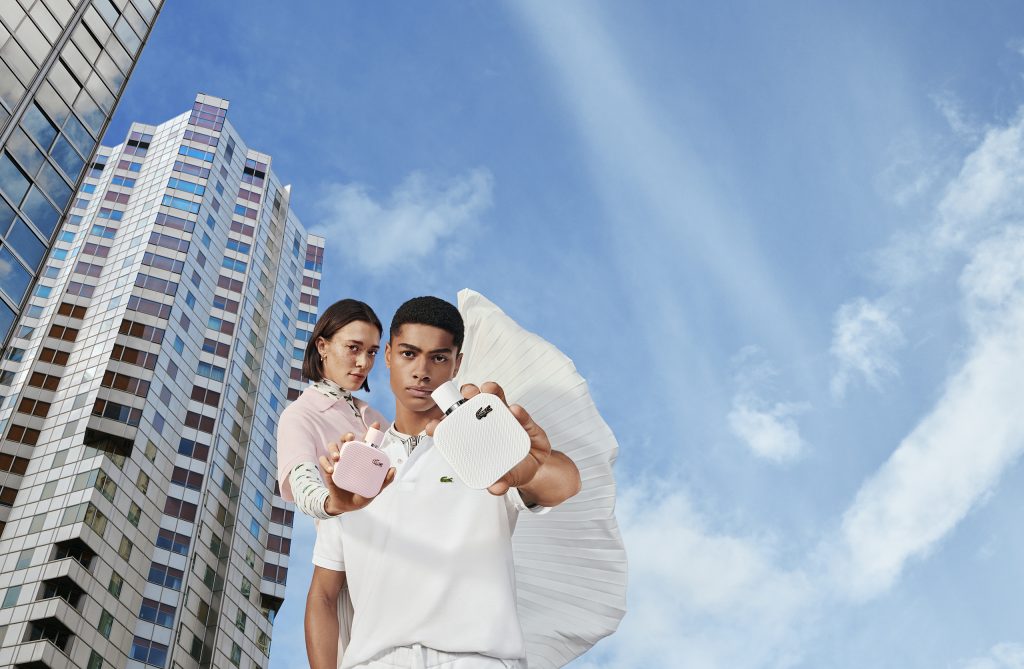 ADVERTISER: COTY FOR PARFUMS LACOSTE
Executive Director: Karole Stanislas
Marketing Director: Claire Bourut
Project manager: Jessica Bokobza
AGENCY: PUBLICIS LUXE
Creativity: Marie-Eve Schoettl, David Soussan, Angèle Banus, Patricia Lopez
Management: Julien Baré, Cécile Chapellier, Olivia de Laage
Strategy: Nicolas Pochitaloff
TV production: Leslie Muaka, Christine Bouffort
Director and Photographer: Jonas Lindstroem
Digital campaign producer: Kourtrajmeufs
Production: Iconoclast
Source: Publicis Luxe