RAPP is rebranding its strategic consulting offer as the Experience Team and has promoted Caroline Parkes to head the division in the new role of Chief Experience Officer, leading a group of 41 experience strategists.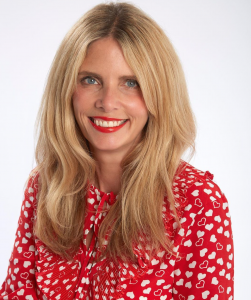 Parkes, who was previously Head of Strategic Consulting at RAPP, reports to the agency's Global Chief Strategy Officer, Shiona McDougall. The rebrand and promotion follow the announcement of RAPP's merger with Proximity in May this year.
Shiona McDougall, Global Chief Strategy Officer at RAPP, said: "To signal the evolving role of strategists, and our diverse collective of skills within our supersized team, we've rebranded to become the Experience Team. It used to just be TV and press ads that built brands, the modern marketeer now knows that brands are built by a million diverse interactions and experiences that happen between brand and consumer and that's what we're set up to deliver. This talented team are laser focused on delivering the best customer experience strategy to clients, and to inspire moments of brand love in every consumer touchpoint." 
The team includes CX and UX specialists, a social and content division, brand, media and insight specialists, and of course, loyalty and CRM experts. RAPP has also promoted Social Media Strategist Ashley Alleyne to a new role, Diversity Strategist, with a brief to ensure that diversity and inclusion expertise permeates every inch of our work.
The Experience Team will work alongside technology strategists, led by Ed Freed who has been promoted to CTO, and data, decision and experience scientists, led by Andy Rowe who has also been promoted to CMscO. This gives RAPP a team of 80 with a depth of experience the agency believes is unrivalled in the industry. They work across all clients, including IKEA, Specsavers, Samsung, PayPal, Virgin Media, as well as RAPP's healthcare division which is driving transformation in a sector that's been forced to change at pace.
Caroline Parkes, Chief Experience Officer at RAPP, said: "I couldn't be more excited to be at the centre of this exciting evolution of RAPP, where the best talent in creative, strategy, technology and data are brought together under one virtual roof. I was part of the Proximity family many moons ago, and I've found kindred spirits in my new colleagues who are so passionate about creativity, as well as the brilliantly talented RAPP strategy team. Our new Experience Team is full of excitement about what we can do together, and brimming with potential, so watch this space!"
Source: RAPP