Leading global communications agency, Red Havas, today announces the appointment of Claire Davies in the newly created role of Director of Strategy and Planning for Red Havas's Communications teams across the UK. Davies' appointment follows multiple blue-chip client wins for the agency, just two and half years after launching as a challenger brand in the UK.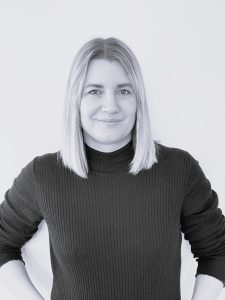 The specialist hire, which will see Davies sit on the UK senior leadership team, was established to help drive new business and elevate Red Havas' strategic proposition across consumer and corporate accounts.
With over 20 years' experience and a background in consumer communications, Davies brings a wealth of expertise to the role. In her tenure, she has created strategic and brand-building campaigns for global clients such as Microsoft, P&G and Bacardi, as well as for local challenger brands such as Paddy Power and Hive (where she worked in-house).
Career milestones include launching Hive into international markets and being a key lead in the design and roll-out of Paddy Power's first CSR brand campaign, the multi-award-winning Rainbow Laces, which was named one of Marketing Magazine's Campaigns of the Year. She also led P&G's first foray into sustainability communications for their key household brands across Europe, including the original launch of Ariel 'Turn to 30' that took home an IPA effectiveness award, among others.
On the appointment Managing Director, Rachael Sansom says: "Following an absolutely stellar 2021, which saw us enjoy 30% YOY growth across the UK, we are delighted to welcome Claire to expand our strategic capabilities across the business and create meaningful work for our clients. Claire's forte in strategy and planning will be crucial as we enter the next phase of our growth journey."
On her new role, Davies added: "I am absolutely delighted to be joining Red Havas in a period of such strong growth for the agency. The team I'm joining have some of the best brains in the industry, so it's very exciting to be able to bring my knowledge to the table and drive truly innovative and strategic campaigns for some remarkable brands."
The appointment is effective immediately with Davies reporting into Sansom.
Source: Red Havas