The San Francisco Department of the Environment (DOE) names local agency Most Likely To as their creative partner to launch a multimedia marketing campaign encouraging SF residents to avoid single-use items, especially plastic bags and paper cups, and choose reusable alternatives instead, according to agency Founder and Chief Strategist, Joseph Newfield. Most Likely To has worked with the SF Department of the Environment since 2016.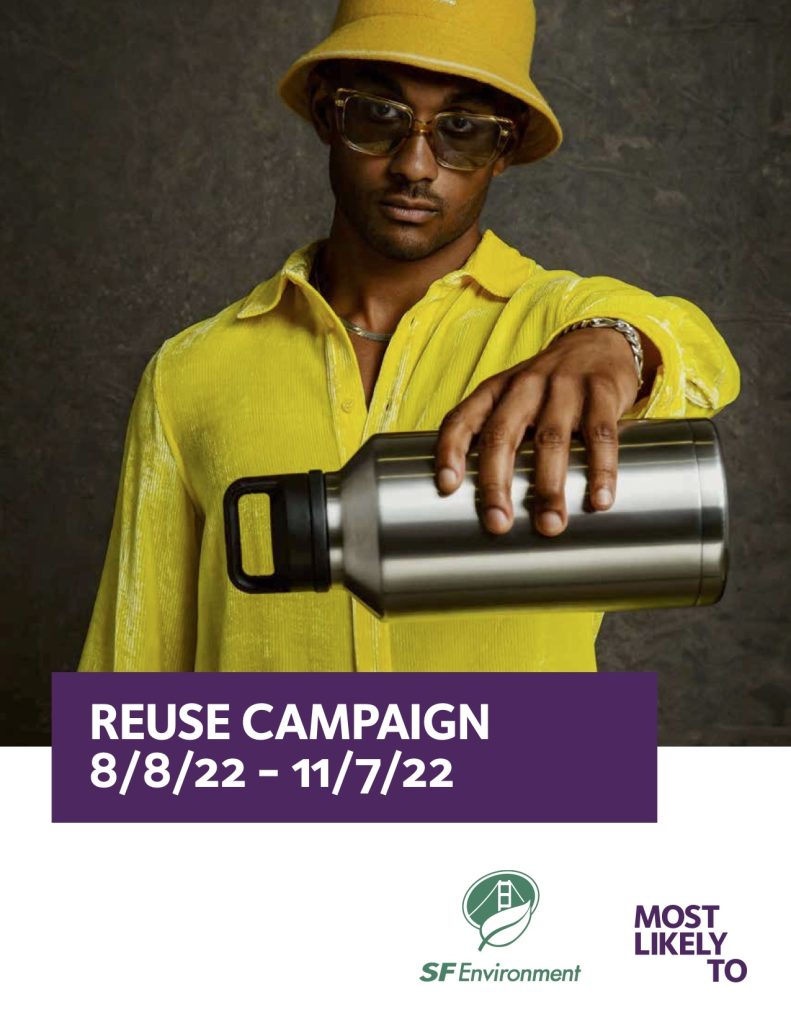 Regarding the creative strategy of the campaign, Newfield says "We've reinvented "Reuse" as a chic fashion brand. 
"Social science tells us that the desire to fit in is powerful motivator. By choosing reusables San Franciscans can look fabulous and prove their values. And not choosing reusables, well that says the opposite. Thus, our tag line, 'Because disposable is never a good look.'"
The campaign corresponds with the introduction of a new San Francisco ordinance levying a 25-cent fee on plastic take-out bags (up from 10 cents), and will drive San Franciscans to community activations featuring giveaways of reusable items (bags and mugs).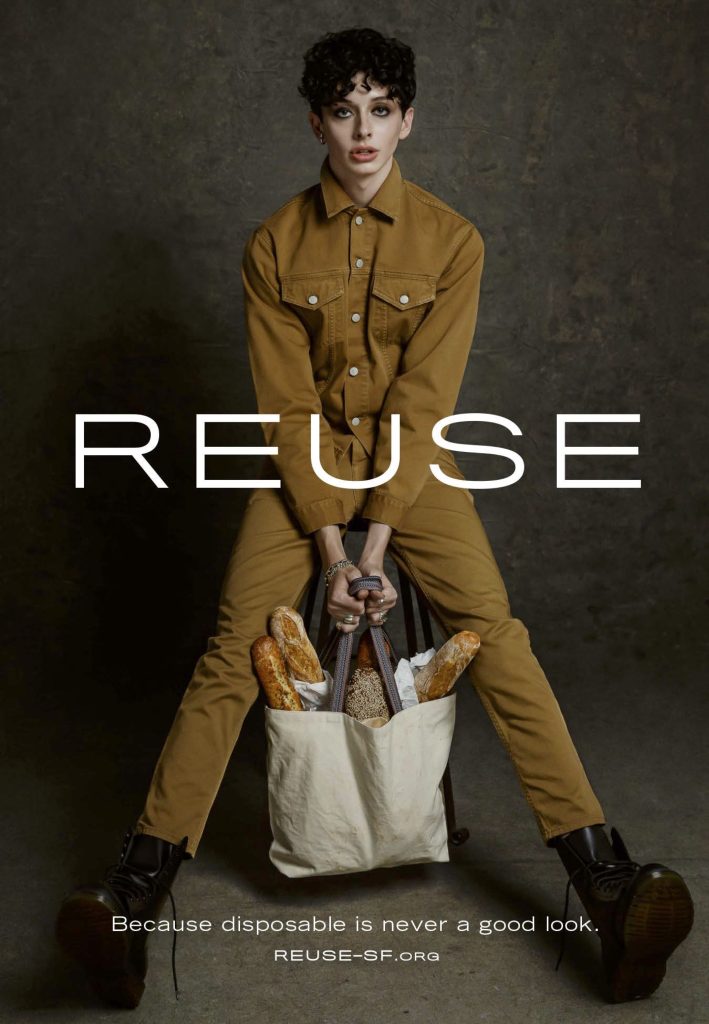 "REUSE", Reuse-SF.org. ,runs from August to October and features a variety of brilliantly photographed San Franciscans accessorized with reusable items. The ads will appear in various OOH formats, as well as social media and digital platforms and will include English, Chinese and Spanish versions. The campaign drives to a website at reuse-SF.org where San Franciscans can learn why reuse is so important, discover when the next activation is, and take a pledge to reuse.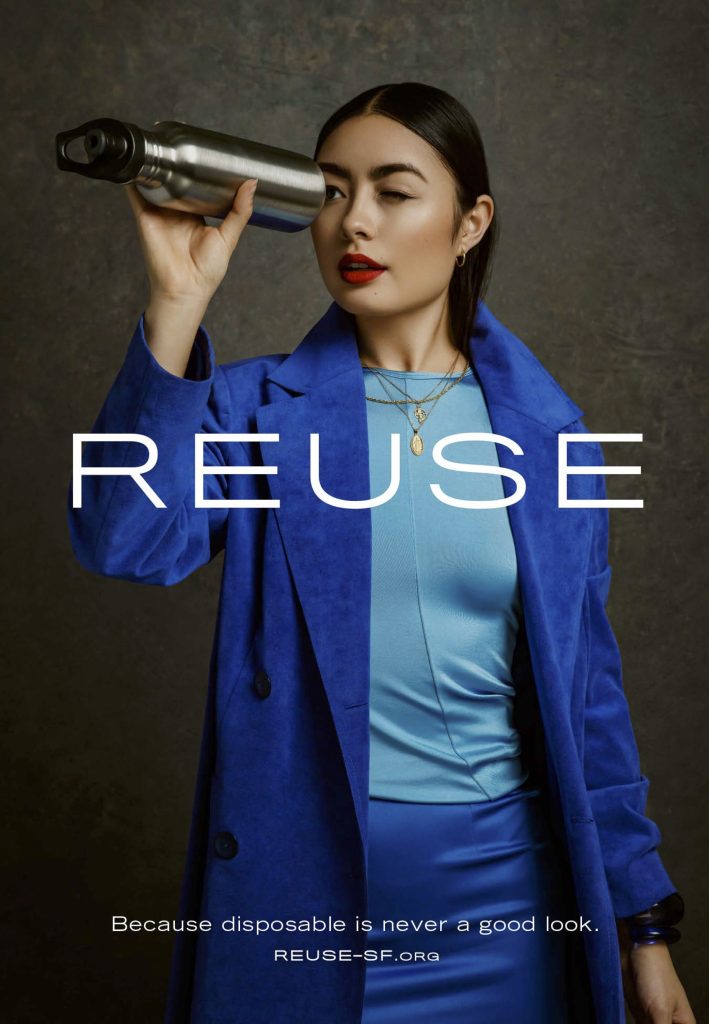 To further spread the word and engage the local community, the community activations program will be popping up at San Francisco street fairs, where participants are encouraged to strike a pose with a reusable item to receive their own professional "glamour" shot reminiscent of those featured in the campaign. Participants who tag their images #reuseSF or take "reuse pledge will receive a free "REUSE" branded canvas bag or travel mug.

Source: Most Likely To