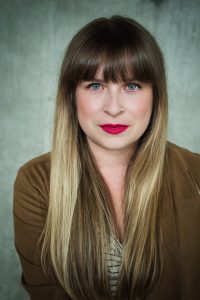 Independent brand agency, FINE, have created a new role within its ranks and hired Sarah McBee to fill it.

Sarah will become FINE's first ever Director of Operations and will work to align the agency's people through strategic planning, systems and processes.

Prior to joining FINE, Sarah spent six years overseeing operations for Living Room Realty.
Sarah, says: "I'm thrilled to join the award-winning team at FINE! I chose to make the move because of the company culture and the opportunity to flex my strengths alongside a great team. I'm looking forward to continue innovating and refining the systems and tools to support the creatives who are producing exceptional work for our clients."

Josh Kelly, Partner and Chief Strategist, FINE, adds:  "We're super excited to add Sarah to the FINE team. She's the perfect person to help us continue honing our company's unique culture and processes so we can focus on nurturing our clients' brands."
Source: FINE