SEEN Group is delighted to announce the appointment of Jane Walsh as CEO of the Global SEEN Group Business.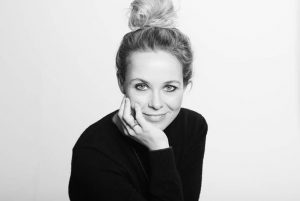 Previously Managing Director, Jane has been pivotal to the recent re-modelling of the business and its subsequent success across both its UK and US offices. This success comes in the form of notable client wins, an expanded service offering, a re-cast Senior Leadership Team and employee engagement programme.
SEEN Group clients include: Fenty, Simple, Revlon, Aromatherapy Associates and Vaseline to name a few. SEEN Group is the largest global beauty specialist agency in the UK and US. 2020 has seen the Group expand their service offering beyond PR and Influencer Marketing to include social media, digital marketing and brand strategy. They created two new agency propositions – Community by SEEN and Beyond by SEEN.
Walsh said "2020 has brought big changes with it, both inside and outside the agency. The cultural conversation around beauty has changed. Covid-19 ushered in new meaning for the beauty and personal care category and the impact of the Black Lives Matter movement exposed important questions about inclusivity and representation in the industry.
While beauty has historically been resilient through tough economic periods, communications budgets have clearly been affected, and investments redirected into areas that promise measurable growth.
As an agency, we have taken a moment to reflect on the SEEN business, what it stands for as it enters a new era, and most importantly how we can be of service both to our employees and our brands.
I am lucky enough to be surrounded by a collective of beauty experts who champion courageous thinking and brilliant creativity, and together we will enter 2021 with our renewed mission to originate ideas so inspiring they elevate perceptions of beauty.
We believe that as an agency, our uniqueness lies in the marriage of our deep beauty specialism with the breadth of our capabilities. More than ever, brands are looking for true category expertise, and as well as our communications heartland, we now offer a full service from brand development and strategic analysis through to creative execution and integrated media buying.
Tim Bourne the CEO of the Casbah Group said: "We are absolutely delighted to announce Jane's promotion to global CEO of the SEEN Group. Jane was an easy and natural choice for us. She has been a stellar performer and proven herself to be an exceptional talent, a natural leader and a great team player. Jane also has a wonderful blend of UK, U.S. and International experience."
He added: "This is an important appointment, coming at a crucial time for Seen Group and the industry. In spite of Covid19, SEEN continues to perform well, with strong growth, particularly in the US. We have ambitious expansion plans over the next few years and we have huge confidence in Jane's ability to take the SEEN Group to yet another level."
Prior to SEEN, Jane held positions at Estée Lauder Companies and L'Oréal Group. Her appointment begins with immediate effect.
Source: Seen Group