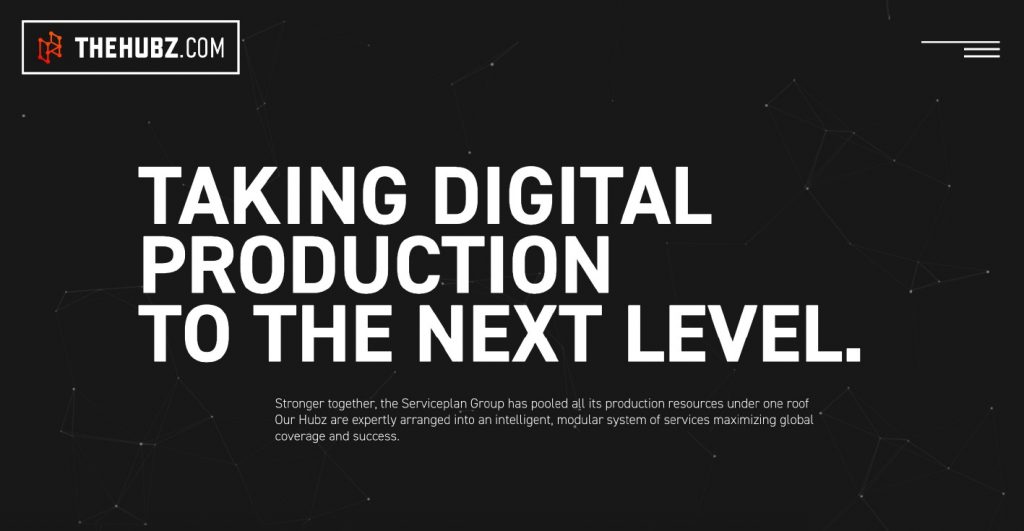 It's about bundling expertise, increasing speed and making scalable resources more flexible. Most importantly though, it's also about more efficient production for clients with special requirements for individualised, personalised and automated asset production. After a one-year trial period, Serviceplan Group is forming TheHubz.com – a new global production unit, which will support the agency group in all digital production-related matters in a way that is tailored precisely to client needs – anywhere, anytime.
TheHubz.com functions as an internal production services provider for the Serviceplan Group, initially with no direct client contact. More than 1,200 employees organised within different Hubz on three different continents are on call around the clock to support the Houses of Communication worldwide with manpower and expertise in various digital disciplines.
"We're bringing together the advantages and skills of six Hubz and more than 1,200 employees on three continents with 50 years of collective experience at Serviceplan Group. By bundling and networking production in global service provider resources, we're increasing efficiency and ensuring a consistent level of quality," Chief Digital Officer International at Serviceplan Group Tim Schnabel explains.
Serviceplan has set up six of these globally networked and integrated special units. They include the DevelopmentHub and the MaintenanceHub, where some 500 specialists in Romania, Poland, and India work on the development and production of mobile apps, web applications and software solutions. The team's responsibilities also include continuous technical maintenance and updating content for digital products.
Another unit, AdHub, is dedicated to the rapid and scalable production of all kinds of advertising media, while the Performance Hub, which is concentrated in Germany, deals with all aspects of performance marketing. This includes paid search, Amazon advertising and the implementation and evaluation of analysis and reporting tools. The SolutionsHub, which is based in Germany, France, Italy, Belgium and Spain, consists of 330 employees responsible for producing and rolling out campaigns and services across all channels and countries. The last of the bunch is the MotionHub, which has sites in Los Angeles, Brussels, Milan, Warsaw, Hamburg, Frankfurt and Munich. This is where video and audio content is created, from art buying and licenses to the production of all manner of content and formats.
The overall objective is to radically simplify the entire production process. "Translating 300 keywords into 17 different languages, adapting advertising material to 100 individualised target groups, or playing personalised content in real time Europe-wide: these are tasks that take up a great deal of time at an individual House of Communication, but which are now very easily scalable. Bundling to TheHubz.com is enabling us to deliver pure production work a great deal faster and at a consistent level of quality," Serviceplan Group Chief Creative Officer Alexander Schill explains.
In a planned second step, the range of services, which up until now has only been provided internally, will be formed into an independent provider that will be made available to other agencies, services and clients.
Source: Serviceplan Group