Post Office and Red Brick Road have this week launched a new content series across social media celebrating romance just in time for Valentine's Day. The campaign encourages Londoners to show some love and serves as a reminder of the importance Valentine's Day still plays in the lives of Brits.
Red Brick Road, who were appointed as Post Office's content agency in October last year, partnered with London-based poet Biba Maya and took to the streets of Hampstead to help romantic Londoners pen love letters to loved ones.
Recent Post Office research found that Brits believe it's more important than ever to show they care on Valentine's Day, with half believing that meaningful gifts which require greater thought have become more valued since the pandemic.
The research also found that Brits no longer just see Valentine's Day as a chance to celebrate their love for their partner but our, with a quarter of Brits set to post cards and letters this Valentine's Day to friends and family.
Talking about the new work, Rema Sanghera, Social Media Manager at Post Office said "We were thrilled to see how heart-warming it was to see the public get so involved with the campaign. Time, technology and convenience has meant that we have lost our personal touch when expressing our feelings for loved ones and what's more romantic than a letter?!
"The day further highlighted what Valentine's Day means in this day and age and it was important that we were able to get that across, it's no longer a day that celebrates the love you have for your life partner, but how you can express that love for anyone in your life; people were writing letters for their mums, sisters and friends.
"It was great to see our poet Biba bring to life these words that are sometimes hard to express and remind people that Post Office is much more than returns or passport renewals."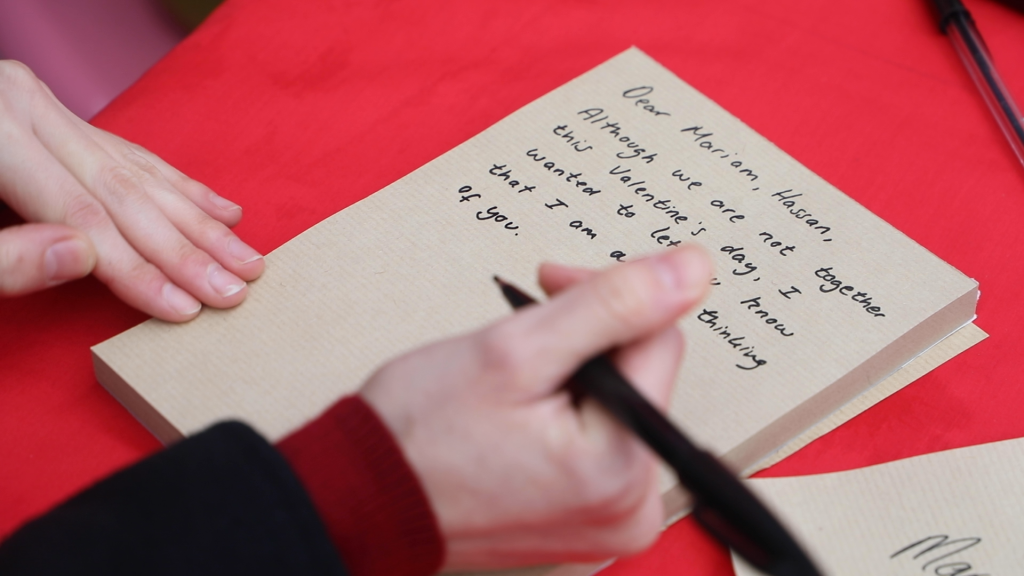 David Miller, CEO of Red Brick Road commented: "Valentine's Day is a key time of the year for Post Office and we wanted to create engaging content which, after a turbulent couple of years, celebrates Brits' caring side and encourages them to post some love.
"Working closely alongside the client, we captured some heart-warming content that reinforces that not only pulls on heart strings but also underlines the key part Post Office plays in delivering love letters to our nearest and dearest."
Source: Red Brick Road