Sony Interactive Entertainment launched a new campaign for the PlayStation brand, "Heart." This global PlayStation brand campaign, the latest with Sony's creative agency, adam&eveDDB, is now live.
This new brand spot for Sony Interactive Entertainment is designed to give viewers a taste of the powerful emotions gamers feel when playing on the PlayStation 4 console.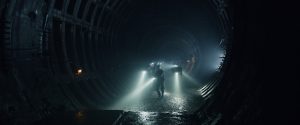 The film opens on the ferocious barking of a dog as a tactical unit peers, full of trepidation and curiosity, over the edge of a cavernous opening. A strange, other worldly noise echoes up through the tunnel as the team rappels down deep into blackness. Trying to hide their fear, the unit brakes their way through the tunnel, deeper underground, as the strange beating noise grows louder and louder. They try to gather their nerves as the captain pries open a thick steel door into more obsidian darkness.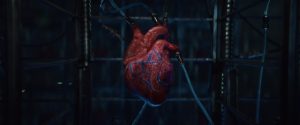 The sound is deafening now. Boom boom, BOOM BOOM! By flashlight, the team slowly unveils the thrilling scene. Caged hearts, beating furiously as they're powered by PlayStation consoles. The scale of the room is revealed, as the lights power on revealing row after row of hearts. Finally we close in on a single beating heart as the PlayStation symbols slowly appear inscribed.
"We hope to continue to surprise our fans through the stories told from the lens of the PlayStation Brand," says Mary Yee, VP of Global Marketing, Sony Interactive Entertainment. "The powerful connection to the best games in the world create memorable moments that thrill, excite, and awe the player. Presented through the suspenseful tone of 'Heart,' we wanted to capture and emulate some of those gripping and unexpected emotional instances that PlayStation has delivered over the past 25 years."
Source: Sony Interactive Entertainment