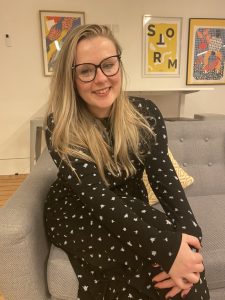 Brand and design consultancy StormBrands has hired Katie Spencer as Strategy Director in their latest move to strengthen and refine the agency's strategic offering. Katie will report to Scott Mason, Head of Strategy.
Born in 1994, StormBrands is an independent creative agency with offices in London and Leeds. The agency's expertise spans brand strategy, communications, digital, moving image and packaging design with global clients across retail, corporate and FMCG sectors.
Katie joins Storm following several senior appointments at the agency as it continues to grow and thrive. She brings a wealth of brand, shopper and channel experience across FMCG and retail, having previously held positions at both independent and global network agencies including Quantum, Siegel + Gale, Haines McGregor and dunnhumby.
Scott Mason, Head of Strategy at StormBrands commented:
"I am thrilled Katie has chosen StormBrands to further her strategy journey. With her energy for brands, ability to unearth new insights and desire to tackle the tensions within consumer culture head-on, Katie has a track record of inspiring and guiding clients to build brands that mean business. A brilliant addition to our diverse agency team."
Katie added:
"It's an honour to join StormBrands at such an exciting time – the agency is growing; the thinking is world-class, and the creative speaks for itself. I'm so excited to get stuck in and help tackle some big brand challenges with this passionate, brilliant team who aren't afraid to punch, speak up and own it. There is nothing these guys are afraid of, and I love the daring spirit! "
Source: StormBrands