Brand and design consultancy StormBrands, has continued its partnership with Morrisons to redesign the supermarket's 'Counted' range which provides convenient, delicious and calorie-controlled alternatives to customer's favourite meal solutions.
In alignment with a refreshed brand positioning and evolving consumer trends around calorie-controlled diets, Morrisons briefed Storm to rejuvenate its 'Counted' offering across the entire range of SKUs. The team needed to define a bold and vibrant identity that was powerful enough to stand out amidst the increasingly dynamic competition and appeal to a growing spectrum of lifestyle motivations and cross-generational entrants to the category.
The agency explored the trends in the market and interrogated the shifting mindsets and expectations of the calorie sensitive consumer. Tensions and opportunities were identified resulting in a design approach that championed simple, convenient, calorie-counted products created by experts, to satisfy everyday needs without a compromise on taste.
The resulting range design is bold, confident and unapologetic with a tone of voice and visual language that is expressive and delivers fully on flavour cues. The clean and uncluttered design system enables informed choices and encourages positive action towards personal goals and wider wellbeing.
Zoe Phillipson, StormBrands Creative Director commented:
"We've flipped the diet world on its head using the category codes of 'Counted' but with the colour palette 'dialled up' to the max. It's now at its loudest and proudest with powerful range typography taking centre stage. Clear calorie messaging is still at the heart of the proposition but it's now celebratory rather than apologetic. We've effectively elevated the 'Counted' range to a world of flavour without compromise."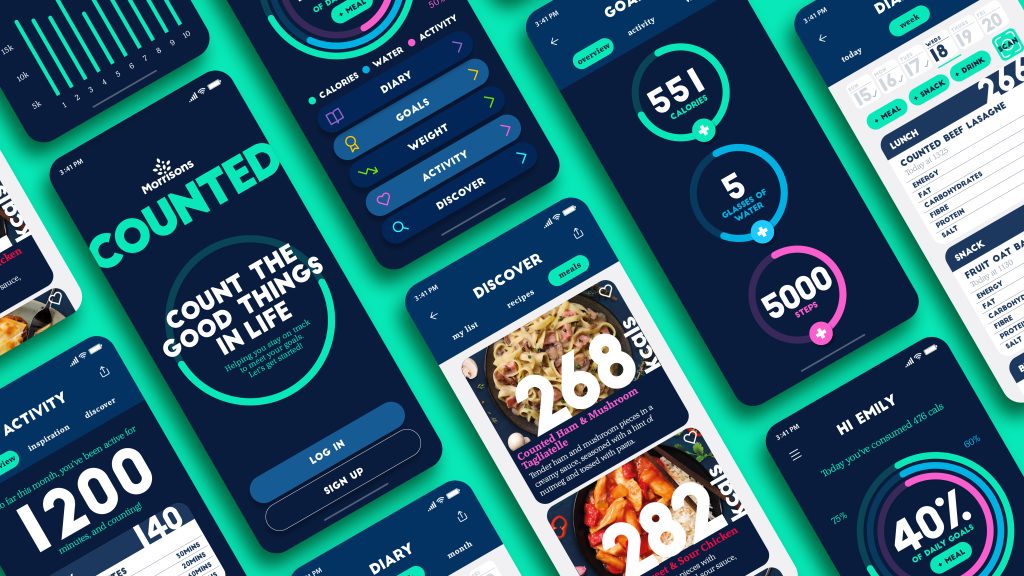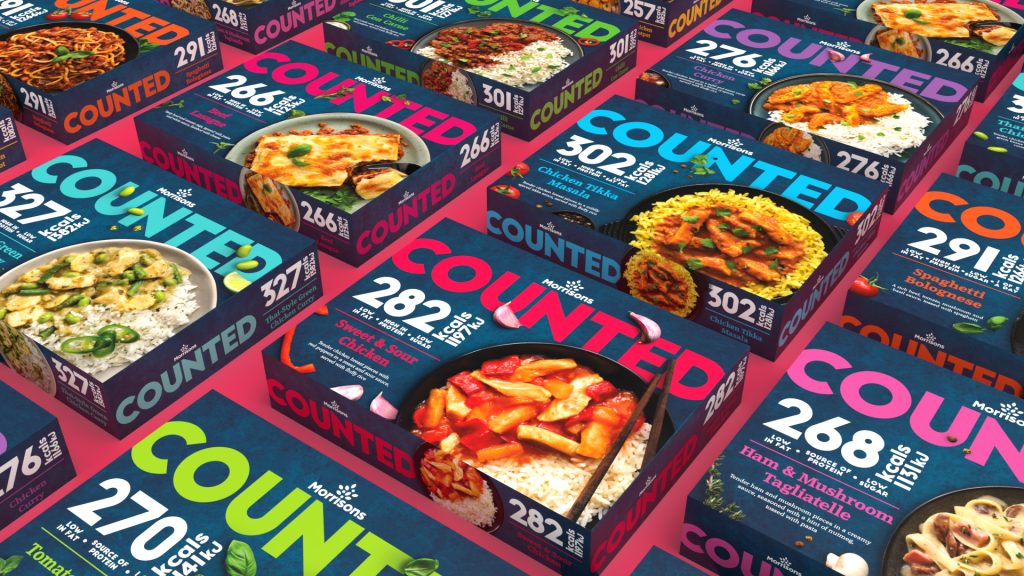 Source: StormBrands