Publicis Health, the health and wellness vertical of Publicis Groupe, announced the appointment of Susan Manber as Chief Patient Officer, effective immediately.
This appointment—in the works since January—demonstrates Publicis Health's commitment to patient-centricity and the development of patient-centric products and services. In this newly created role, Manber will collaborate with Publicis Health's creative, data, and strategy teams to uncover important insights around patient needs and craft meaningful experiences and solutions across Publicis Health's network of companies. Manber will leverage a combination of real-world data, behavioral science insights, and technology to develop forward-looking patient strategies that deliver meaningful patient-desired outcomes.
"As a dynamic health engagement platform, we have prioritized patient engagement across the entire healthcare value chain and we are constantly evolving how we can better connect with patients wherever they are on their journeys," said Alexandra von Plato, Chief Executive Officer at Publicis Health. "Sue's endless curiosity toward knowing what drives people's decisions and her bravery to take on any challenge that comes her way is what makes her the perfect candidate to take on such an important role. She also brings strong industry expertise combined with her lifelong commitment to patient advocacy to the position, which gives me all the confidence she will make a lasting impact."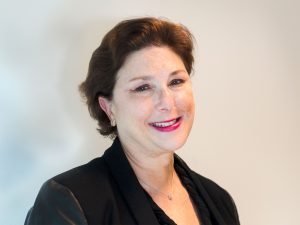 "I'm grateful for the opportunity to leverage both my personal and professional experiences and focus directly on patient needs. As a cancer survivor, I know the hardships that patients undergo day-in and day-out. I know firsthand that our network has incredible resources and teams that will help me advance how the entire healthcare marketing industry views, engages, and ultimately helps patients," said Manber.
Manber is a survivor of Merkel Cell Carcinoma, an extremely rare and aggressive skin cancer. Her journey inspired her to partner with the Skin Cancer Foundation and Digitas Health to create The Big See, a skin cancer awareness campaign designed to drive early detection of skin cancer, the most common cancer in the United States. Her journey was featured as a documentary on SurvivorNet, showcasing her path from diagnosis, in which her daughter played an integral role, to her life after recovery, as well as her efforts to drive change for patients everywhere.
Boasting deep health and wellness brand-building experience spanning virtually every therapeutic area, most recently, Manber served as Chief Strategy Officer at Digitas Health, where she spent more than a decadedrawing on real-time data and research tools to deeply understand the realities of the healthcare marketplace. She also spent time at Ammirati & Puris, where she led the charge on building its worldwide planning discipline, driven by the belief that planning is fundamentally the art of asking better questions. Earlier in her career, Manber helped found two startup agencies in the early days of the Internet and DTC communications.
Manber will be based in New York and report to von Plato.
Source: Publicis Health