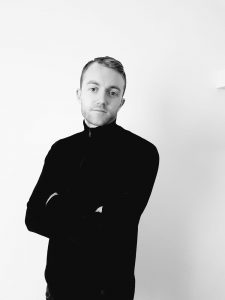 Significant agency growth also sees promotions of Matt Brown and Matt Wills, and Philip Stelter focusing on SYZYGY New York
Award-winning digital agency SYZYGY today announces the appointment of strategist Matthew Cox, as well as the promotions of both Matt Brown and Matt Wills to Director of Media and Director of Design and Build respectively.
Cox brings extensive experience in data strategy, arriving at SYZYGY following five years as a strategic planner for Wunderman. Previously, he held positions as a creative planner at The Brooklyn Brothers, iris worldwide and Publicis Chemistry, with client experience spanning Disney, Virgin Galactic, TK Maxx, Barclaycard, UEFA, EE, Gatwick and VISA.
Cox will be drawing on his creative and planning experience to develop strategies for the agency's wide roster of clients and driving SYZYGY's insight-led digital services, reporting into Strategy Director Dom Waghorn.
Following a period of significant contribution to the business and recent new business wins, Matt Wills and Matt Brown are both promoted to expanded roles.
Matt Brown is promoted to Director of Media, broadening his current position to encompass the direction and growth of the media component of the agency.
Matt Wills is promoted to Director of Design and Build and will play a key role in leading and progressing the company's 'digital architect' offering. In a further move, Philip Stelter has relocated to SYZYGY's New York office, where he adds Managing Director of SYZYGY US to his current role as Global Chief Media Officer.
Ita Murphy, CEO SYZYGY UK said, "Client demand for smart thinking is such that we are rapidly expanding our strategic team and are delighted to welcome someone of Matt's calibre to the team. He will make a robust addition to the UK team, offering our clients access to leading-edge digital thinking and strategy.

"Additionally It's immensely gratifying to acknowledge Matt Wills and Matt Brown's leadership roles, given their significant contributions to the company."
On his appointment, Matthew Cox adds, "I've been really impressed by the thinking that SYZYGY applies to a wide and diverse range of client briefs. Their offering is truly multidisciplinary in how it answers brand needs – sometimes before the client has even identified them. They are uniquely able to activate real change for clients in an agile way, at a time when brands are crying out for trust, credibility and results."
Source: SYZYGY