Companies, foundations, philanthropists and readers have together raised more than £1 million to help feed London during the ongoing pandemic – just twelve days since launching their joint appeals.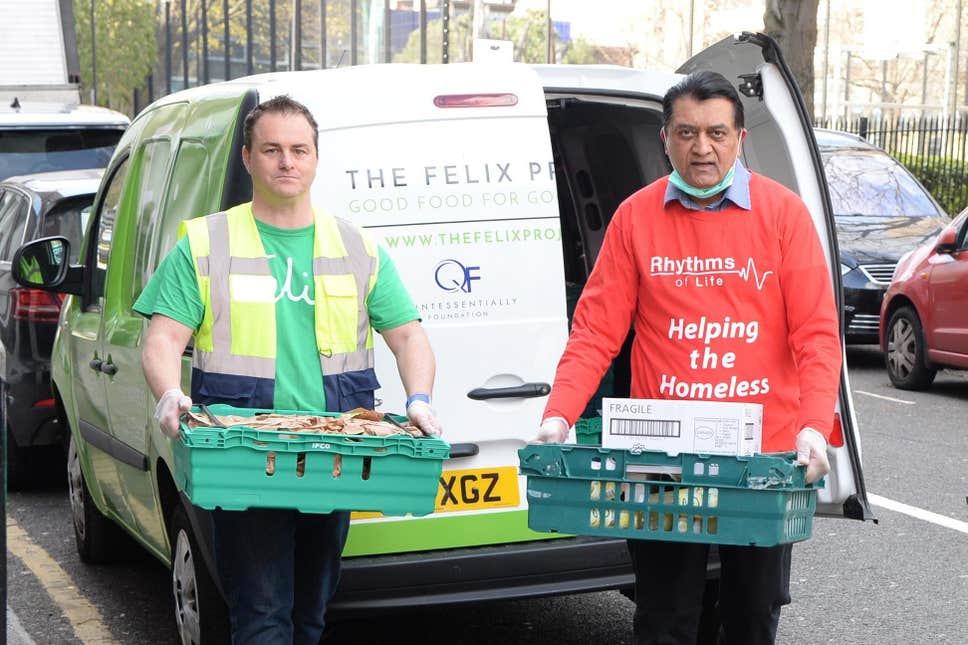 The donation initiatives from The Evening Standard (Food for London Now) and The Independent (Help the Hungry) will together fund the supply of food to children, underprivileged, the NHS and vulnerable in London, delivered through The Felix Project.
The million-pound mark was met with a £50,000 donation from Citibank and £25,000 from Lush cosmetics founders Mark and Mo Constantine, as well as a rise in reader donations to more than £50,000.
With almost a million people applying for universal credit in the past week, this is just the beginning of what is needed to keep this pan-London humanitarian effort going.
The Independent and Evening Standard proprietor, Evgeny Lebedev, said,
"Twelve days ago I wrote to ask for your help in the face of the greatest challenge of our collective lifetime — and you responded magnificently. The £1 million you have donated will help us help The Felix Project feed NHS workers, care workers, the poor and the vulnerable. Thank you London."
"But I have to report that I have been out delivering food with Felix today and they are seeing unprecedented demand from people who cannot afford or access food."
"I went to two homeless charities, The Marylebone Project and Rhythms of Life, where our deliveries are preventing deep distress. I accompanied one of 22 Felix vans that set off across the capital, filled to the brim, to ferry over 20 tonnes of nutritious food to three of the giant community hubs established in Barnet, Islington and Haringey, and to more than 75 charities and schools. That's more than double the 10 tonnes a day Felix were supplying in normal times."
"Within days, this picture is set to change dramatically yet again. Felix say they expect another 11 community hubs in another 11 boroughs to open their doors to hungry Londoners — and with it Felix's output will need to double again"
"That is why we at The Independent and Evening Standard and are committing our resources to raise another million pounds to prevent food insecurity to people already anxious about their health and that of loved ones. That is why we say: £1 million raised, £1 million to go. Let's finish the job and keep vulnerable Londoners healthy and fed."
Mark Curtin, CEO of The Felix Project, who oversees the logistics of the fast-expanding operation, added,
"Demand has gone ballistic and is way beyond what we ever supplied. We are enormously grateful for the generosity of Standard readers. I want you to know that we are putting it to immediate use and are working as hard as we can to get food to children, the NHS and the vulnerable now."
James Bardrick, Head of Citi UK, said its donation comprised a combination of company money and an (as yet unknown) aggregation of employee donations which could conceivably exceed the £50,000 minimum pledged by the bank. He added,
"Our employees want to support those in London struggling in the face of COVID-19. We are therefore joining with our staff to fund Food For London Now. We supported The Felix Project when they started out in 2016. Since then they've done a phenomenal job assisting London's needy communities. Never has what they do been more important."
Lush co-founder, Mark Constantine, said,
"We are delighted to support this extraordinary city-wide appeal launched by the Standard for hungry Londoners. In such chaotic times, it is a relief to help out and see food get to people who need it most."
Source: The Evening Standard