The Museum of Military Medicine (MMM) has hired London independent creative agency isobel as a brand partner, as it progresses its plans to build a new museum facility and medical innovation hub in Cardiff Bay.
MMM are currently in an ambitious long-term transformation programme to relocate the museum from Keogh Barracks, near Aldershot, to Cardiff 2022. In addition to designing a new museum facility in Cardiff, all aspects of the Museum's operations and governance have been revisited with a view to transforming MMM into a major cultural and innovation enterprise.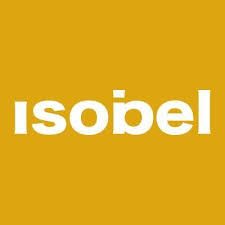 isobel have been hired as brand consultants, to work with stakeholders to develop a new positioning and brand for MMM, and help to raise the necessarily funding. In time, isobel will also lead on launching the new MMM attraction to consumers.
The new MMM will retain the museum's unique collections and archives at its core, adding a world class visitor experience with immersive and interactive displays, and become a centre for research, innovation and leadership. In addition, the museum has established international partnerships in Linz and Copenhagen with the aim of bringing the Deep Space 8K facility to Cardiff and a biennial medical innovation festival.
The importance of MMM has never been clearer – A MMM trustee recently led the building of the Nightingale Hospital project in the London Excel Centre for the government.
Jason Semmens, Director of MMM stated: We searched far and wide for the right strategic partner to help us build a world class brand for MMM, and in isobel we found an agency that could help us in every stage of our development, from brand creation and strategy, through to creative and communications. We very much look forward do working together.
Source: ISOBEL