The PHA Group has announced that Mark Gregory has retired as CEO as of May 2020, after thirteen years with the agency. Shelley Frosdick and Stuart Skinner have both been promoted to Group Managing Director and will together share responsibility for the day to day running of the business.
Shelley and Stuart will report into the board of Chairman Phil Hall, Finance and Legal Director Marina Hall and partner Simon Dolan.
The PHA Group celebrates its 15th anniversary this year, with Shelley and Stuart both joining the business in 2006 as Account Executives. Over the past 14 years, the pair have played a significant role in the growth of the agency which is now ranked 15th in the PR Week Top Independent Agencies league table.
Phil Hall, Chairman at The PHA Group, commented:
"Stuart and Shelley are two dynamic focussed individuals who have led large successful teams in the agency while taking on increased responsibility for the running of the agency as a whole.
They have earned the respect and admiration of everyone at the agency and we look forward to the agency growing under their leadership.
"I would like to thank Mark Gregory for doing a brilliant job and leaving the agency in rude health. He leaves us with our best wishes, love and respect."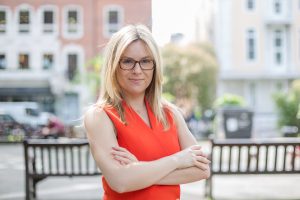 Shelley Frosdick, Group Managing Director at The PHA Group, commented:
"The PHA Group is an agency that we are both incredibly passionate about. Stuart and I joined the business back in 2006, within a month of each other, and have had the pleasure of being a part of the incredible growth the agency has experienced over this time.
PHA has given both of us a place to develop, learn and work with some fantastic clients and individuals, and being given the opportunity to work alongside each other to take the agency forward in our new roles is an opportunity we are both thrilled to have.
We share a vision for what the future of PHA looks like, with our brilliant colleagues being at the heart of this. Our goal is to work with them to create opportunities for growth in new areas, develop existing practice areas that are already performing at a high level and to continue to ensure that PHA is one of the best independent agencies to work for in the UK.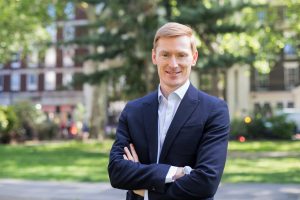 Stuart Skinner, Group Managing Director at The PHA Group, added:
"Having both been with PHA for so long, we've often discussed what we would do if given the chance to run the agency we love. Since we took over, our aim has been to build on incredibly strong foundations and ensure that we have our clients' needs and aspirations at the core of everything we do; we want to foster a collaborative approach internally and externally, blending distinct skills in a fully integrated way to provide clients with a unique package, tailored to their personal objectives.
We have identified growth areas and are establishing new, specialist practices to match trends and client demand. In addition, we will continue to develop strategic agency partnerships in the UK and abroad, with a small number of like-minded independents, and look for acquisition opportunities that help us to reach the next level of growth and success.
Source: The PHA Group