Celebrating year with string of new business wins.
Amidst an unprecedented winning streak, The Shipyard is evolving its brand and leadership team to leverage its recent acquisition of independent agency Mering, merging both firms together. The merged agency will be called The Shipyard with a new anthem…… "Engineering Brand Love."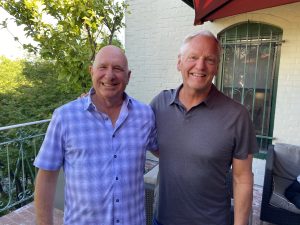 "This has been a wonderful journey to combine strengths in marketing, creativity and analytics," noted CEO Rick Milenthal.  "The Shipyard and Mering complement each other so well for performance-driven brands.  Together we have expanded our capabilities across creativity, data analytics, strategy and media.  Candidly, it is going even better than we imagined."
Dave Mering, Founder and CEO of Mering and now Vice Chairman of The Shipyard: "We always envisioned that the two agencies would come together as one brand. Our combined strengths have made us stronger, creating an even more dynamic agency and work culture."
Engineering Brand Love is an outcome of the agency's successful coming together and heightened ability to drive value for clients: building brand affinity and future growth while simultaneously engineering current day performance. "Engineering" points to the deep data, personalization and experimental mindset of the agency. "Brand Love" means the ultimate relationship between customers and brands.
"To Engineer Brand Love, we must be one unified agency…with deep talent in data analytics, media and creativity," said Milenthal.
The new model is working as the agency has experienced an unprecedented account winning streak over the last year. This includes:
The renewal of the global Visit California, account after a formal review;
Agency of Record for Thrivent, a $165 Billion financial service company;
Global Agency of Record for CAS, the world's leader in scientific information services;
Global Agency of Record for Clifton Larson Allen (CLA), one the nation's top 10 Accounting firms;
Agency of Record for Sweet Loren's, the nation's leading maker of gluten free cookie dough;
Media Agency of Record for Huntington Bank, with $175 billion in assets;
Global Agency of Record for Visit SLOCAL, destination marketing/management organization for San Luis Obispo County, CA;
Global Agency of Record for Serengeti, the luxury eyewear brand for Bolle;
Global Agency of Record for the California Wine Institute, promoting California's wine industry
The newly merged agency also has one merged management team. The following Mering executives have been appointed to key leadership positions for The Shipyard.
Dave Mering- Vice Chairman
Lori Bartle – Chief Marketing Officer
Tammy Haughey – VP Account Management
John Mergen – Chief Media Officer
Liz Ross – VP Production
Casey Soulies – VP Digital Media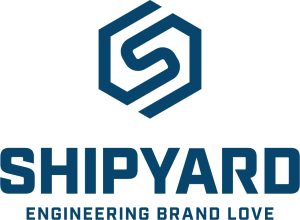 The Shipyard's newly expanded full-service offering includes expertise in Strategy, Brand Development, Data Science, Creative/Content, Media, Analytics and In-House Production. The agency was recently selected by AdExchanger as a top 2021 Programmatic Power Player. The agency now totals 140 people across four cities including Columbus, Newport Beach, Sacramento, and San Diego. The Shipyard is a long-standing member of Worldwide Partners giving the agency 94 affiliate offices across all continents.
Source: The Shipyard