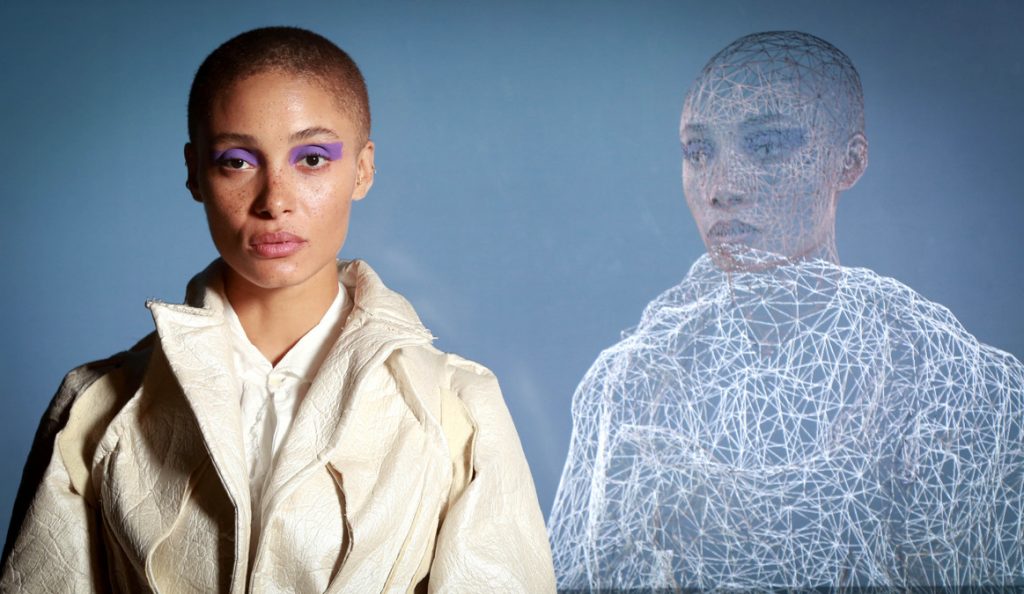 Tonight, Three will use its 'Real 5G'* at London Fashion Week to celebrate its 5G roll-out across the UK
Its super-fast 5G will transform the fashion show into a truly immersive, multi-sensory experience for the whole audience, culminating with model Adwoa Aboah watching her digital-self walk the catwalk from the FROW (front row)
Three's 5G mobile will be available in 65 new locations across the UK from the end of February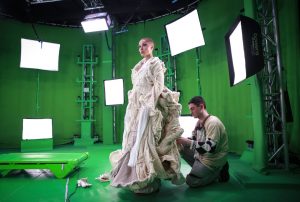 Today, Three continues its 5G roll out which sees its 5G mobile available in locations across the UK including London, Cardiff, Glasgow, Manchester, Birmingham, Coventry and Nottingham** from the end of this month.
With its 5G service now fully supported by its world-first 5G cloud core, Three will be showcasing its 5G superiority at London Fashion Week, providing a stunning glimpse into how 5G can transform the traditional fashion show. Three has partnered with Central Saint Martins to create a fully-immerse 5G fashion experience that awakens all the senses for the audience through accompanying technological effects. It includes spatial audio, haptic feedback, a 46 metre projection the length of the runway, and an array of aromas, for a mesmerising experience that reflects the designers' inspirations.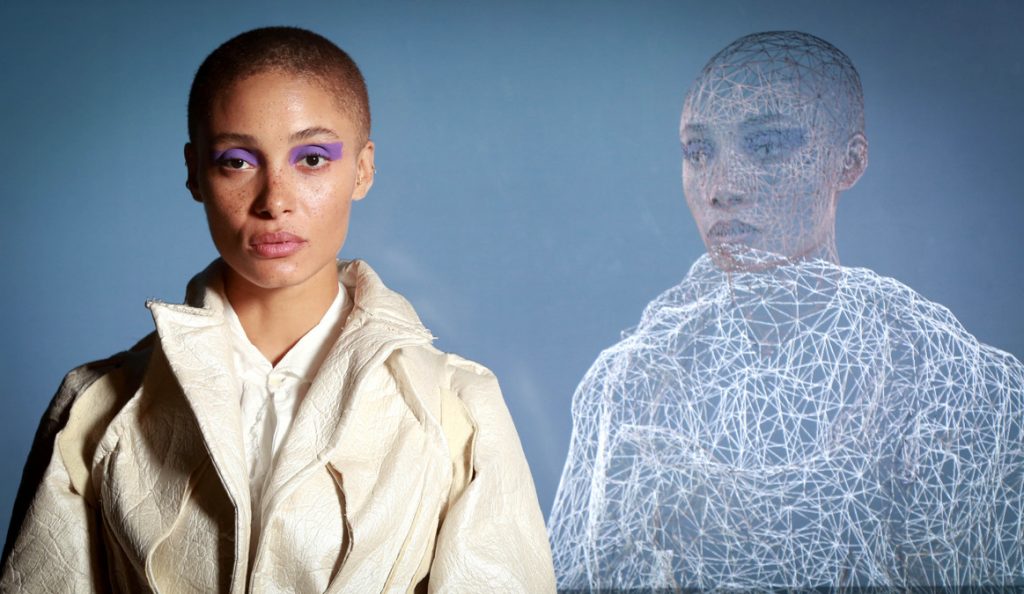 The finale will culminate in an empty catwalk as Aboah's 5G fuelled digital model*** walks out in the last outfit of the show. Those with a 5G handset will be able to witness this world-first through the device, alongside all the visual, sensory and sound effects.
Dave Dyson, CEO at Three, said: "Today we are celebrating what is possible through 5G with a showcase of our ultra-fast 5G capabilities marking the next step in our 5G journey. The breath-taking, immersive audience experience is something that's never been done before and we are proud to demonstrate it at such a prestigious global event. 5G is set to change the world for all of us and we can't wait for our customers to start experiencing it."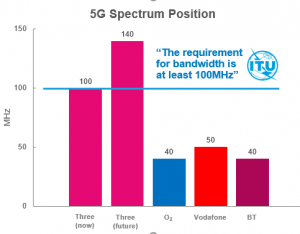 Three is set up to be the fastest 5G network in the country; Three's customers will benefit from the vast 5G capacity and speeds that only Three can offer, enabling the best 5G experience possible. Three will provide peak mobile speeds of up to 2x faster than other telco operators due to its substantial 5G spectrum holding. All of Three's new and existing customers will have access to 5G with no speed caps and at no extra cost on all contract, SIM only and PAYG mobile plans.
Thousands of fans will be able to view the ground-breaking show on Three's Instagram – @threeuk and www.three.co.uk/ThreeFashion
*ITU Global standard requirement for bandwidth to provide a full 5G experience is 100MHz.
** Full list of locations can be found at www.three.co.uk/5g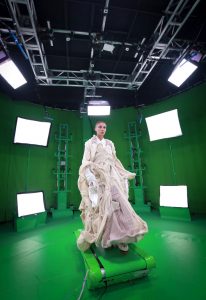 ***The 3D volumetric version of Aboah was created in a volumetric studio, where Adwoa was captured from all angles using 106 synchronised cameras. This paves the way for the future where models will be able to walk multiple shows during fashion seasons across the world and thanks to 5G, consumers will be able to view the flow of fabrics and follow the movement of models freely and super close as if it were real-life, without even being there.
Source: Three