IT'S the most wonderful time of the year – and also the top time for making new trends!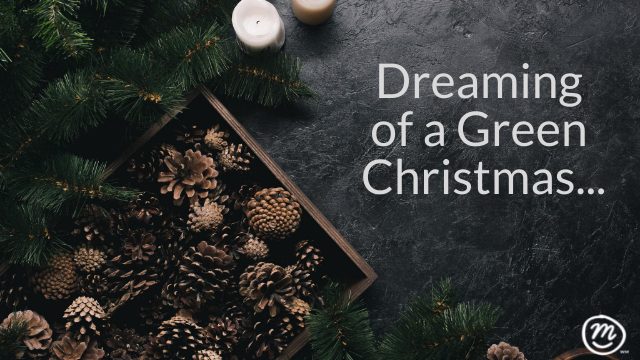 While Covid-19 forced us to completely rethink Xmas last year, the social innovations are continuing well into Christmas 2021.
New research from the UKs leading family insight experts ChannelMum reveals three brand new key trends created by families for this Christmas. 
Firstly, a fresh new development driven by fears of supply chain shortages and Covid risks has seen a bumper one in five families buying all their festive food and gifts in a single supermarket. This ''One Stop Xmas Shop' is huge news for retailers with wide offerings who will hear the tills jingling to the tune of hundreds of pounds per participating family.
Families cited 'not having to worry about missed deliveries or scarce stock' and 'having everything organised in plenty of time for the big day' as the most popular reasons to follow this new trend.
At the other end of the scale, trend number two is seeing just under a quarter of families (24 per cent) dreaming of a Green Christmas, buying at least one item second-hand to be sustainable – and to save money.
These 'Secondhand Santa' families are also behind a fast-rising new trend to undertake a side hustle bringing extra cash to cover seasonal costs. This year a huge 30 per cent of mums polled said they were trying new ways outside of their main work to stretch the festive pennies.
Overall for 2021, more than a quarter of UK families will try to spend less than usual compared to one in 11 pledging to splash out more.
But when it comes to children, no expense is spared. The third trends sees the popular Christmas Eve boxis now officially becoming the norm rather than the exception for UK families.
Following the difficulties of lockdown and Covid restrictions this year, families are going all out to make Christmas magical. A huge, 59 per cent will treat their kids to a Christmas Eve box on December 24 – up a substantial 19 per cent on 2020.Two thirds also plan to visit Santa's Grotto if Omicron restrictions allow.
Niki Herring, director at ChannelMumTalent.com said: "Christmas behaviour is strongly driven by emotions and reflection on the year gone by. This year, families are trying to make the festive season even more special. On the surface, these trends may seem to be driven by Covid disruptions, but if they work well for families, it's very possible they will be adopted as normal behaviour for next year and beyond."
Source: ChannelMumTalent.com