Florence Gilbey has joined independent creative content, media and distribution agency Trouble Maker as Strategy Director, working closely with Jonathan Fraser, who is Chief Strategy Officer and one of the co-founders of the start-up.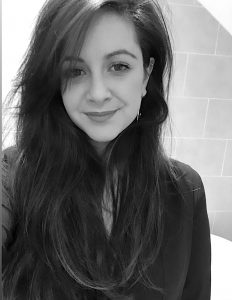 Florence has worked in communications planning and strategy for over seven years, most recently at Joint, where she was a strategist. Prior to this, she spent six years at Exposure, working her way up to the role of senior planner.
At Trouble Maker Florence is charged with developing long-term strategies to transform the impact and effectiveness of the agency's key accounts.
Jonathan Fraser, Chief Strategy Officer & co-founder at Trouble Maker, said: "Sometimes you work with people in your career that are so smart, passionate and creative that you vow you will work with that person again. Florence Gilbey is one of those people and we're lucky that we had the opportunity to invite her to join."
Florence said: "The advertising landscape is evolving rapidly, putting the power firmly back in consumers' hands. The opportunity is there for big, bold creative ideas, but only if we break with tradition and the trappings of an outdated industry. For that reason, I couldn't be more excited to be joining some of the smartest Trouble Makers in the business, helping to develop a fresh strategic approach for campaigns that inspire, excite, and invite people in – instead of invading their personal space."
Trouble Maker launched with the ambition of creating and distributing campaigns on an end-to-end basis for its clients. Along with Jonathan, the founders are Adam Clarkson, Chief Business Officer; Jonny Grum, Chief Marketing Officer; and CEO Simon Hankin. Earlier this year the agency announced partnership with Asahi flagship brand, Peroni Nastro Azzurro, as lead global agency across creative, strategy, production, technology and social, followed by being appointed media agency for Asahi International brands across EMEA and Central and South America. 
Source: Trouble Maker