The strategic planner and creative marketer, Alistair Green joins twin as partner. Starting his career as a celebrity stylist and art director, joining BBH in 1999 as planning group head, working on their flagship Levi's account. With over 20 years of experience, Green has developed marketing strategies and award-winning campaigns for some of the world's most famous brands, including Chanel, Burberry, Hugo Boss and Lacoste fragrances, Jaguar Land Rover, Aveda, Nike, Rolex, Johnnie Walker Blue Label, HSBC and Barclays Wealth.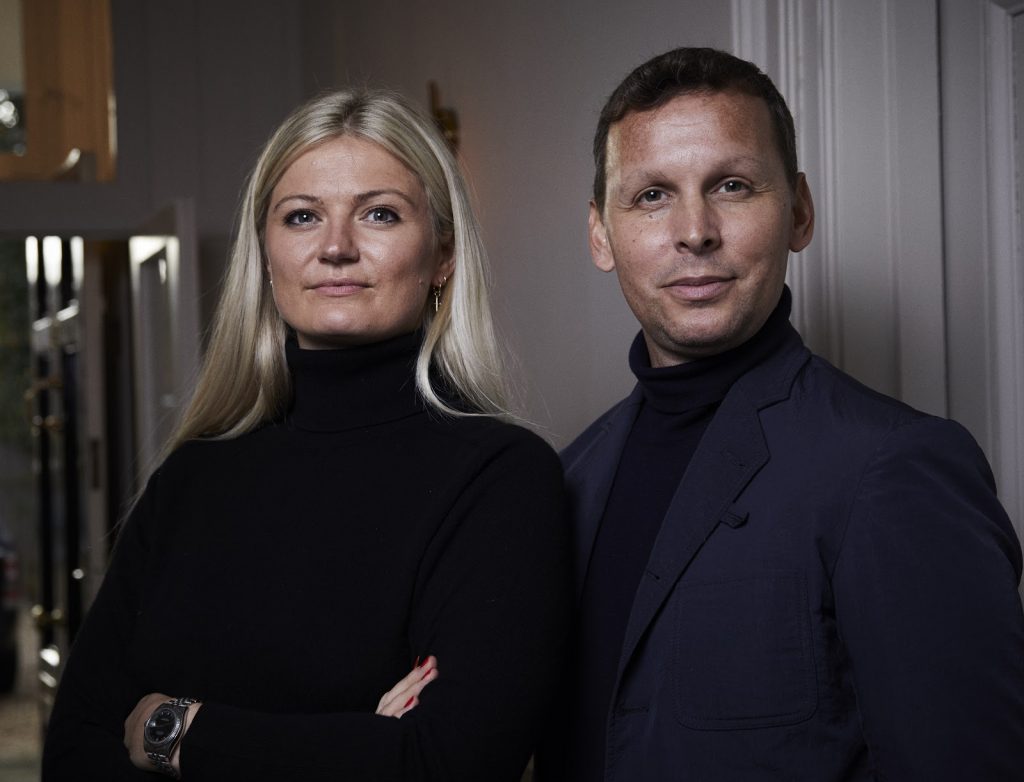 A career that uniquely spans advertising, media, digital and social agencies combined with in-house marketing, Green has held senior management roles for large agencies such as BBH, Mindshare, Grey; a number of independent digital agencies and in-house at founder-owned River Island and CMO of couture house Ralph & Russo. With a track record of building partnerships and creating impactful campaigns in the areas of sustainability and diversity, Green has planned and created award-winning global, European and UK integrated campaigns.
Alistair Green, Partner, twin said "The pandemic has been a terrible time for many reasons, but for me its also had a positive impact. For the first time in 20 years, I've thought about what I want from my career and consequently, my priorities have shifted. I find myself focusing more on working with people I personally like and professionally respect; with clients that make a positive impact on the world, in an environment where I can bring all my skills, strategic and creative together and not be filtered into one or the other."
twin creates ideas and creative executions that befit a premium brand and are aligned to their target audience. Alistair will work across multiple channels and platforms, with a handful of boutique production partners to create content that elevates and innovates, whilst also being cost-effective. Bridging the gap between the entertainment industry and brands, getting their brands stories behind paywalls; commissioning and distributing fell-length documentary content, securing premium placements and marketing packages whilst also effectively measuring qualitative and quantitative ROI, reach and balance across all markets and channels.
Green added "As one of the only non-British, multiracial senior leaders and premium brand specialists, it's important to me that premium brands communicate effectively with diverse audiences and that I can pass on my knowledge and experience to those from backgrounds that traditionally have limited access to our industry. With twins unique structure, I am also able, as a single parent to focus on my two boys"
twin has been built with one singular mission; to build culture and community around premium brands with the ambition to use marketing as a force for good. In contrast to the commoditization offered by most media and creative agencies, twin believes that clients deserve thoughtful and professional expertise from individuals who are specifically skilled in their sector and audience. twin launched in 2020 as the global strategic partner for Rolex and Mercedes.
Charlotte Day-Lewin, Founder, twin said "We're privileged to work with some of the world's most iconic brands; those that have depth, heritage and integrity, with values that we believe will enable them to stand the test of time. To do justice to consulting for these brands we believe they need expertise and creativity rooted in premium strategy and audiences – twin specialises in this and Alistair brings it in spades."
Source: twin