Today, UNLIMITED, a fully integrated agency group, places behaviour-led science at the heart of its proposition with the creation of the Human Understanding Lab which will support its four divisions.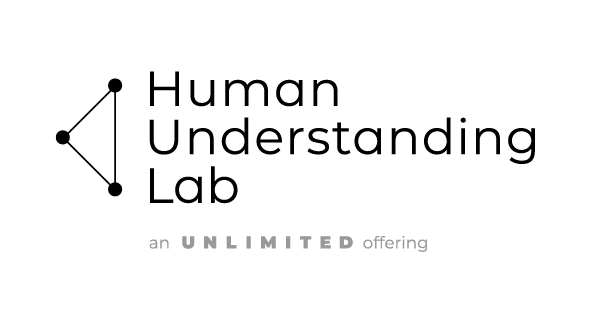 Dedicated to analysing and uncovering insight that's critical to powering a client's performance, the Human Understanding Lab consists of a tight-knit community of expert neuroscientists, research practitioners, trend analysts, data scientists and behavioural scientists. By blending data with modern research methods, they evaluate how people interpret, perceive and feel the world around them, to deliver actionable and measurable insights, rooted in human behaviour. The Human Understanding Lab will be led by Dr. Andy Myers, Dr. Cristina Balanzo, Dr. Stephen Welch and Chris Bland, behavioural science lead, supported by a UK-based team of 120 experts.
Even before COVID-19, an end-to-end insight-based performance cycle that enables you to understand and pivot to meet your customer's needs was important. Now, understanding exactly how your customers' attitudes and behaviours have changed, is critical. The Human Understanding Lab does exactly this through its new framework that demonstrates a deep understanding of human emotion, motivation, and action, and the wider contextual meaning that impacts internal processing.
Tim Hassett, UNLIMITED CEO says: "World-class campaigns and customer engagement have to have genuine, behaviour-led insight at the core, which is why we have completely re-modelled how we work. With Human Understanding at the heart of the divisions, behaviour-led insight is now completely hard-wired into our processes and integral to powering our clients' performance. The formation of our divisions has grown organically through client conversations around simplifying our offering to enable them to access our talent and expertise more easily."
Some of the services available through the Human Understanding Lab include ways of identifying completely untapped market opportunities, techniques to uncover human motivations, end-to-end journey diagnostics and a comprehensive suite of communication effectiveness tools.
Our Human Understanding Lab supports UNLIMITED's four divisions; Marketing, Communications, Insight & Analytics and Digital. 
Source: UNLIMITED