The British Library opens a major exhibition tomorrow that explores contemporary debates around women's rights and gender equality in the UK.
Featuring book and merchandise design by London studio Here Design, this exhibition sees the British Library not only connecting with a new, younger audience, but also boldly reframing the language of feminism today.
Feminism for a new generation
"For centuries, women and their allies have fought for women's rights in all areas of life," says Polly Russell, Lead Curator for Contemporary Politics and Public Life at The British Library. "Their efforts have fundamentally changed the world we live in. And yet in 2020 so much change is still needed.
"With this exhibition we aim to show how generations of women have tackled these issues with passion, determination, imagination, humour and wit. We asked Here Design to create a book and merchandise that would reflect that vision of feminism, inspiring a new generation firstly to visit the exhibition but more importantly to continue the struggle for gender equality."
Shift in tonality
The work from Here Design delivers breakthrough messaging. It stems from the name – "Unfinished Business" – an unequivocal statement that this is no comfortable retrospective. This is a vigorous, fresh take on a contemporary issue, and throughout the book and the merchandise we see an attitude of pride rather than protest, an attempt to rouse rather than reassure.
From its striking cover, through to the choice of bold colours and typography, the exhibition book is designed to deliver those messages and showcase 16 essays from prominent figures. Their work is split into three sections – body, mind, voice – reflecting the exhibition layout. Imagery selected by Here Design mixes historical fact with contemporary developments, highlighting how we can progress but also regress.
Equally, all 45 of the merchandise products offer an original take on feminism. From pins to caps and badges they come in a range of vivid colours and use language that presents a shift in tonality from the typical show merchandise.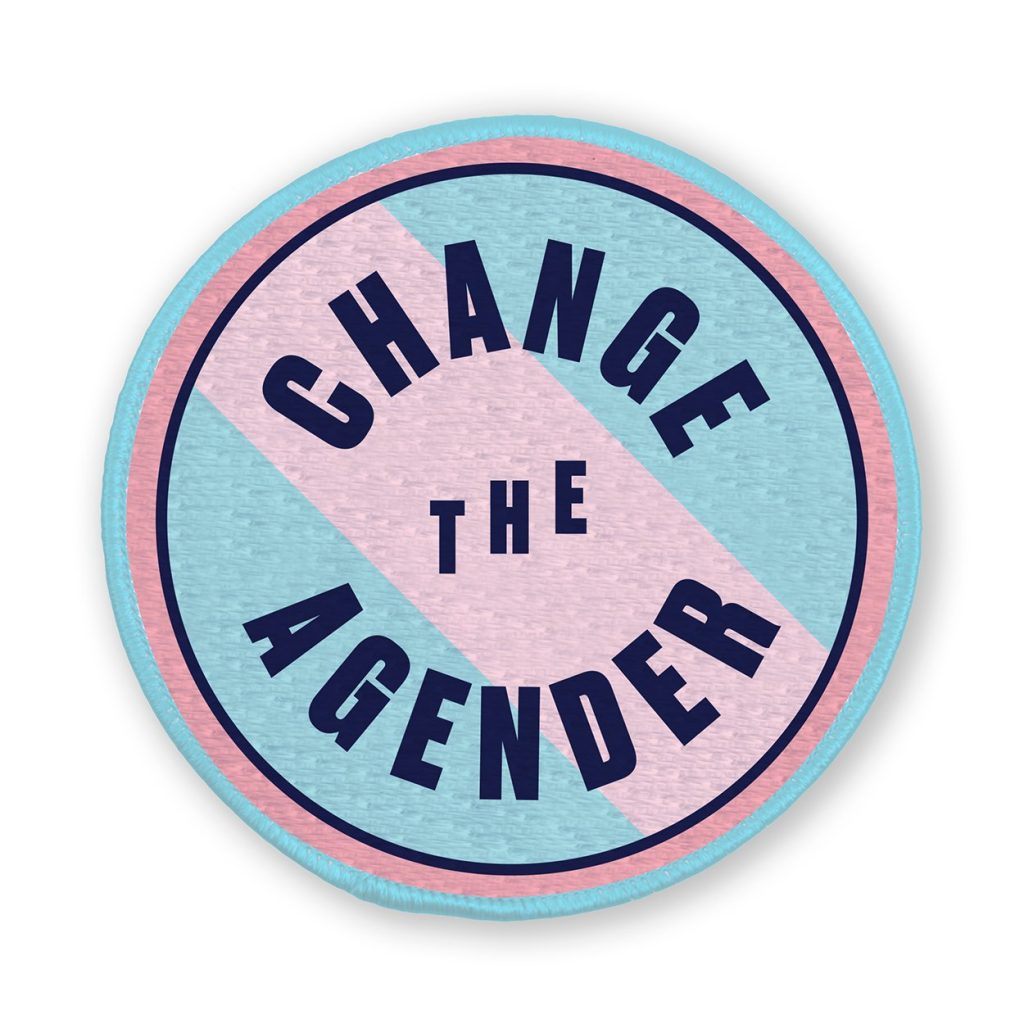 "These products were designed to be worn, and worn with pride," explains Nikki Stuart, Production Manager at Here Design. "They're playful, colourful, but they drive a reappraisal of feminism in both the viewer, and the wearer. This is not disposable merchandise; these are the artefacts of a movement."
A beginning, not an end
"All four aspects of our studio – thinkers, designers, writers and makers – were engaged in this remarkable project," says Tess Wicksteed, Strategy Partner at Here Design. "It challenged us to find a fresh perspective on feminism, to express this visually and verbally – and in so doing to reshape the unconscious gender bias in our language – and finally to build symbolism through things. It was a project we loved from start to finish."
The exhibition runs at the British Library from 23 October 2020 to 24 February 2021.
Source: Here Design