Announced today, UNLIMITED & Pablo have been appointed by the Cabinet Office GCS (Government Communication Service) as its Standby agency following a highly contested pitch against established Government agencies. The win comes off the back of HMRC last month.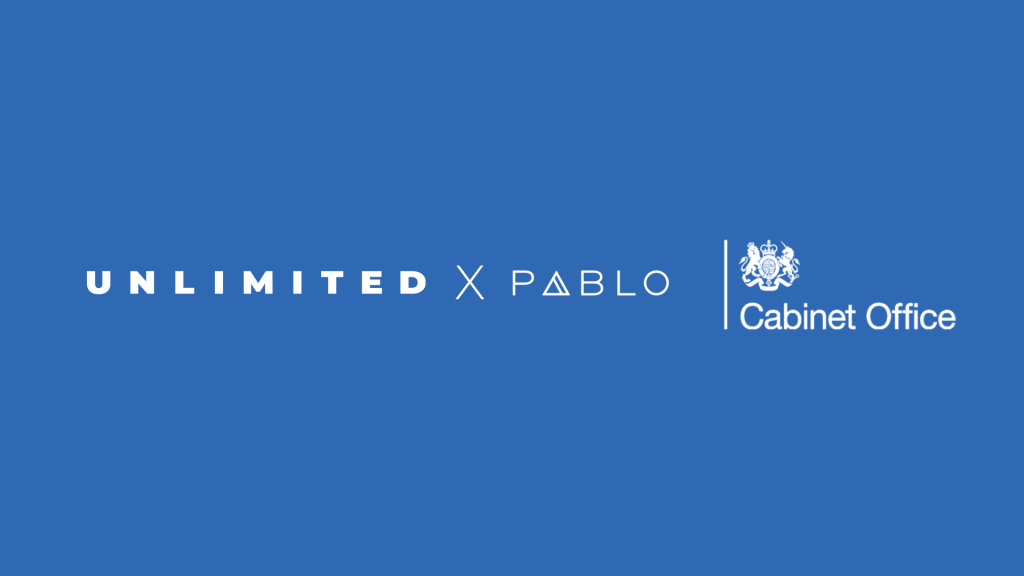 The UNLIMITED & Pablo consortium saw off the roster agencies to land a significant Government contract based on the combined strength of their creativity and strategy, their breadth of capability, and collaborative style.
The significant contract is dedicated to delivering world-class public service communications that support government priorities, both domestically and internationally. As well as the UK's iconic GREAT programme, which is focused on driving economic growth across the entire nation by encouraging international audiences to visit, study, trade, invest, live and work in the UK.
The procurement process was managed by Crown Commercial Service (CCS) and the £22m contract will run for two years.
Through UNLIMITED & Pablo, the Cabinet Office will tap into two of the UK's top independents, blending best-in-class creative and strategic capability with the ability to operate in-depth, at scale and at pace. Work across the UNLIMITED & Pablo consortium will be underpinned by deep expertise in neuro, behavioural and data science from UNLIMITED's unique Human Understanding Lab.
The scope of the contract is extensive and is expected to run across Pablo and the entirety of the UNLIMITED group, including TMW UNLIMITED. The Diversity Standards Collective (DSC) which specialise in reaching diverse, intersectional audiences are also part of the consortium and worked on the pitch.
Tim Bonnet, President at UNLIMITED: "We've been appointed as the 'go to' agency for the Cabinet Office. Our work will arguably be some of the most important communications in the UK and overseas, covering everything important to this country. Be it big brand-led campaigns or urgent informative messaging, we are delighted, now let's get to work."
Harriet Knight, Joint Managing Director, Pablo London said: "Change is the cultural norm in the world today. What a time to be in marketing. To be able to use our creativity in partnership with the Cabinet Office to help: people, the perception of Britain globally and support what matters is intoxicating. We are in!"
Source:  UNLIMITED