Digital service OSOM finance offers a revolutionary approach to finance management. It's the world's first application for private users that allows managing traditional and digital assets through one account.
The app currently allows converting euros to crypto currency, managing bitcoin and ethereum wallets. All operations are legal, swift and economically effective. The app is being developed to offer new functions and investment tools.
Voskhod has created the dynamic identity and mobile app design for OSOM finance. The idea of constant ongoing transformation lies at the core of the brand style, symbolizing ease of finance management and currency transformation.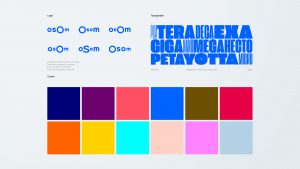 There are no common colors, fonts or sizes in the corporate identity. There is an infinite number of varied solutions that fit into a single graphic identity system. It became possible thanks to implementation in typography the technique of morphing which is common for computer animation. This technique allows to smoothly transform font variations and its color pallet as well.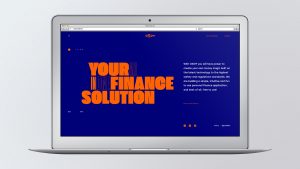 The app was launched in Europe in the environment of huge competition between banks that develop their own digital products. OSOM is multi-purpose and is designed to fit all requirements of careful finance management. Its dynamic nature was created to match the equally dynamic lifestyle of those who would agree to no compromise as for controlling their money in the most efficient way possible.
The Estonian-Belgian finance-technical project has been crowd-funded by 26 thousand people.
Source: Voskhod