The campaign 'Break free from your cupboards', created by Hearts & Minds, marks a significant step up in marketing for the B Corp business, off the back of brand growth doubling every 45 days and successful fundraising of $12m to date with Hoxton Ventures, the investment firm that backed Deliveroo early on. 
The campaign highlights the persistent feeling of never-ending domestic obligation to keep our homes topped up with the various things that keep running out, and shows how using Bother stops your cupboards from 'controlling your life'.
The centrepiece 30 second brings the cupboards themselves to life – as needy but likeable characters in a young couple's home. We see our young couple being hounded and chased by the cupboards as they call out for different top ups, culminating in a shot of the lead, Chris, being chased across a vista by a collective of cupboards as they call out for Oat Milk and facial moisturiser.
The TV spot was written by Andy George, founder of Hearts & Minds, and is the debut TV commercial for director Arthur Studholme, of Pulse Films.
The campaign will run in London for 6 weeks from 21 April 2022, through Channel 4 and the wider All 4 portfolio. The TV campaign is running through Channel 4's Greenhouse Fund, an initiative that offers UK SMEs that have never advertised on TV before match-funded commercial airtime across the broadcaster's portfolio.
The TV spot will be supported with out-of-home ads on TFL, direct mail, digital and social media.
It launches a new creative platform for this ambitious brand, with much more still to come.
Bother's Head of Marketing, Claire Gostling, said "Bother have worked really hard to build a great service that's now getting massive momentum in the market, and a really strong relationship with our customers. This commercial works just as hard to show people how Bother makes your life easier and why it really is a no brainer to escape the monotony of constant cupboard top ups when you can let Bother look after everything for you instead."
Bother founder and CEO, Douglas Morton said: "Our new creative approach highlights the fact that Bother isn't just a shop, but a convenient service that ultimately helps take a 'load off your mind' by helping you keep on top of all the household essentials like pasta, loo roll, laundry powder and toiletries. We all know that nagging feeling that we're running low on something, or the frustration of getting caught short. Bother's service is about learning what you want and need and helping make sure you never run out."
Andy George, founder of Hearts & Minds said: "Bother are a totally unique service that's genuinely disrupting the old ways of doing things. We're really proud to have produced a commercial that is as ambitious, distinctive and enjoyable as the brand and the business are, and one with talking cupboards at that."
Arthur Studholme, Director at Pulse Films, said: "When a script landed on my desk with talking cupboards I just had to make it, and this has been a real blast."
Ewan Douglas, Head of Sales & Commercial Development, Channel 4 said: "We're really proud to be helping small British businesses to achieve growth through our Greenhouse Fund. This exclusive partnership enables Bother to benefit from TV's unique reach and impact for the very first time and we look forward to its launch."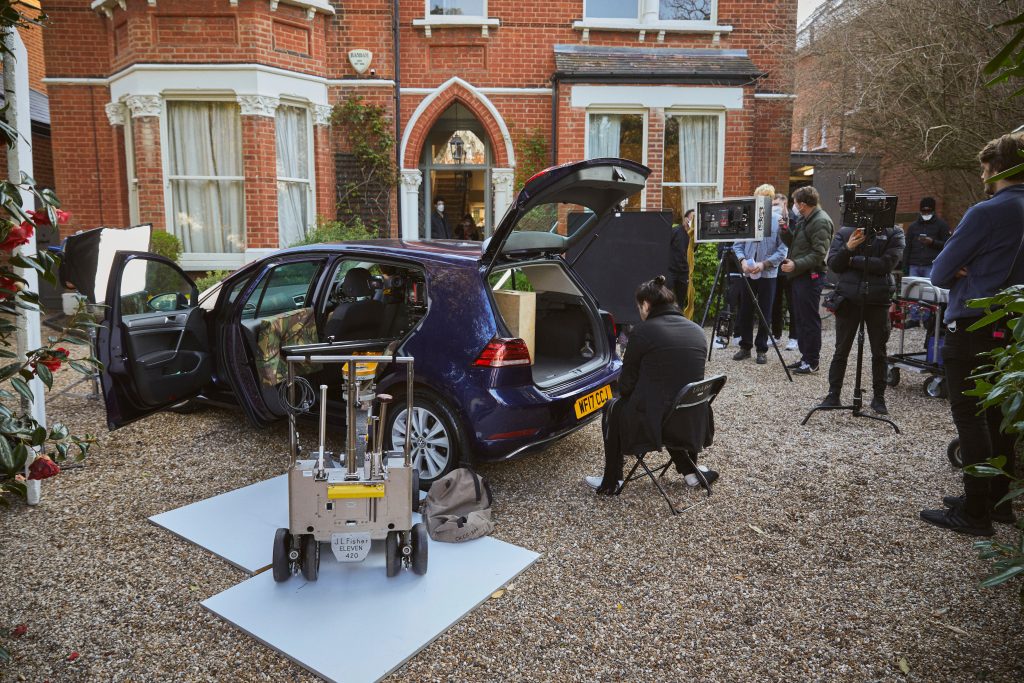 CAMPAIGN CREDITS:
Client: Bother
Agency: Hearts & Minds
Title: Break free from your cupboards
Founder and CEO: Douglas Morton
Head of Marketing: Claire Gostling
Head of Growth: Ryan Fuller
Creative Director: Andy George
Creative: Andy George
Design Director: Kylie McLean
Account Director: Louis Collin
Account Manager: Sadie Quinn
Account Executive: Atlanta Chen
Producer: Caz Spencer
Production Company: Pulse Films
Director: Arthur Studholme
Executive Producer: Lucy Kelly
Producer: Ben Burdock
DOP: Aidan Bryan
Production Designer: Ellen Amman Johns
Edit: The Assembly Rooms
Editor: Joseph Taylor
Edit Producer: Phoebe Armstrong-Beaver
Post Production: Coffee and TV
Executive Producer: Dionne Archibald
Producer: Kat Tallis
Colourist: Katie Dymmock
VFX Supervisor: Nick D'Aguiar
2D Flame Op (lead) Dan Jacobsen
2D Flame Op (additional) Alan Maiden
Audio Post: Pitch & Synch
Sound Designer: Ben Hauke
Source: Hearts & Minds