The most-awarded earned media agency in the north has announced its merger with John Doe.  WIRE – based in Glasgow and Manchester – has come together with the renowned, culture-focused agency to create a 'production house for stories' on a single-minded mission – build brands recognised for who they are and why they matter.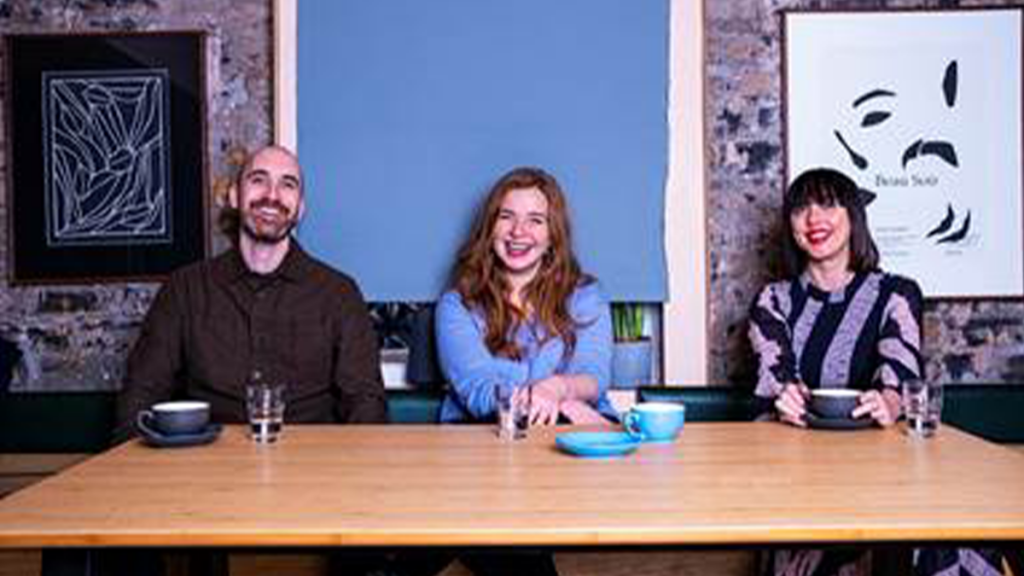 Combining disciplines, including PR, advertising, research, digital, planning, experiential and a content studio, the newly formed John Doe Group will focus on getting brands, including their own, talked about in a lasting way – both across channels and across the country. They plan on challenging irrelevance by better communicating brands' reason for being. Making 'the unknown, known', they have promised unwavering honesty, a truthful understanding of people and creativity that goes beyond the obvious.
John Doe Group will be led by three managing partners, Lee Beattie as CEO, Magin Trewhella as CSO and Pam Scobbie as CCO. Each have illustrious careers in the industry – Magin was previously the youngest-ever Head of Marketing for Pernod Ricard and has been at the helm of John Doe for three      years, attracting brands including Facebook, Instagram, Red Bull and Jameson, as well as spearheading an investment in diversity and significantly changing the demographic of the agency.  Pam and Lee started WIRE – PR Week's best agency outside London 2019 – ten years ago as one of the country's first channel-neutral PR companies. Known for their creativity – they were the first agency outside London to win the Creative Shootout – they are also recognised for their commitment to purpose. Their Bloody Big Brunch campaign, created to tackle period poverty, helped to bring about historic legislative change.      
Industry powerhouse, Rachel Bell, who founded John Doe in 2010 and has been chair of WIRE since 2019, will remain in her role as Chair, bringing strategic counsel and her management expertise to the team. Trewhella, Bell, Scobbie and Beattie will all be equal partners in the newly formed Group.
Following a year of growth in 2020 for both John Doe and WIRE, the group is also announcing new business wins with Tesco Mobile and Anglepoise. The agency has been appointed in different capacities, including developing brand purpose and advocacy campaigns, content creation and meaningful share of voice through PR.
Alongside their ability to identify hidden stories and tell them creatively, the group's work is reinforced by an original approach to audience understanding. A new platform, described as being 'powered by people,' has been developed by the agency for wider roll-out later this year. The offer helps brands to get a better read on those they are trying to reach, including under and misrepresented communities.
As well as their existing roster of clients, which also includes Adidas Originals, Instagram, Edinburgh Gin, Magners, Red Bull, DC Thomson Media, Old Pulteney whisky and Absolut, the John Doe Group will also build and introduce their own brands through a ventures arm. The first, Socialeyes, is a virtual venue hosted by known entertainers, with a percentage of all events going to good causes. Other brands are planned for introduction later this year.
Lee Beattie, CEO said: "When we began working with Rachel, she told us straight away that we should meet Gin and that we'd love him and his team. Months later we had 30 minutes to kill in between meetings in East London and we thought: "Why not? He'll give us a free coffee. Maybe a bun.
"From the get-go, we knew Rachel had been right. We were meeting someone who shared our vision and passion for running flexible and collaborative agencies that properly represent the different communities we want to talk to through our work. No matter the gender, sexuality, race, background or accent, we'd both been building super-talented teams that could bring their whole selves to work, have a voice and be celebrated.
"There were many more coffees and over-priced buns over many months to bring us to this point, but even in that first meeting we could see that while both of our agencies were growing, winning and delivering significant work already, by joining forces, we could super-charge all of our plans to create something really special."
Magin Trewhella, CSO added: "When I was client side, I never wanted a traditional PR agency. I looked for a clever group of people who were unafraid to challenge me and passionate about brilliant creative work.  My ambition returning to John Doe in 2018 was to build the agency I couldn't find.  A place that was equal parts smart, committed, honest and brave.  That cared about action on diversity, the positive impact we can have on society and recognised the business benefit of doing both.
"In the three years since I took over John Doe, we've achieved so much, but by coming together with Pam, Lee and the amazing team at Wire, we will refine, sharpen and scale that vision to take the John Doe Group to another level. 
"Our ambition is massive and it's going to be transformational for those we work with."
Pam Scobbie, CCO said: "There's an amazing energy in the agency that feels like part rebellion, part renewal. It doesn't just come from the merger; it's driven by the fact there's never been a better time to build brands that genuinely matter.
"There are too many empty words and gestures flying around our industry and it's killing brands. It makes them interchangeable and boring.
"Every single company has a reason for being – they exist because they're somehow useful to people's lives. But they aren't always talking about it in a way that feels relatable. That's what we are going to do. Start our creative process by asking 'who cares?', spark honest conversations and ground work in emotion and truth. 
"Whether it's with existing brands, or the ones we're going to build ourselves, we don't just want to grab attention, we want to hold it."
Rachel Bell, Chair and Founding Partner added: "In combining agencies, we're bringing together a huge pool of talent. They are without doubt the agency to watch and that's why this merger is so exciting."
The founders will run an group of 38, supported by a senior leadership team drawn from across the worlds of advertising, PR, digital and events. This includes Associate Directors, Elen Clement and Fiona Hayes, Creative Director, Dave Everson, Creative Strategy Director, Tom Hills, Digital & Insights Director, Melissa Rynn, Experiential Directors, Celine Khor and Gillian Lamont and Operations Director, John Collins. Ollie Adams will continue to run the Manchester office.
The John Doe Group team is 15% BIPOC, 10% LGBTQ+ and 66% of the senior leadership team are women. 68% come from working class backgrounds.
People can register for updates on John Doe's new audience platform here: www.johndoehub.com/John-doe-knows.
Source: WIRE