WONGDOODY, the human experience company powered by Infosys today announced the hiring of Grace Francis (they/them) to serve in the newly created role of Global Chief Creative and Design Officer.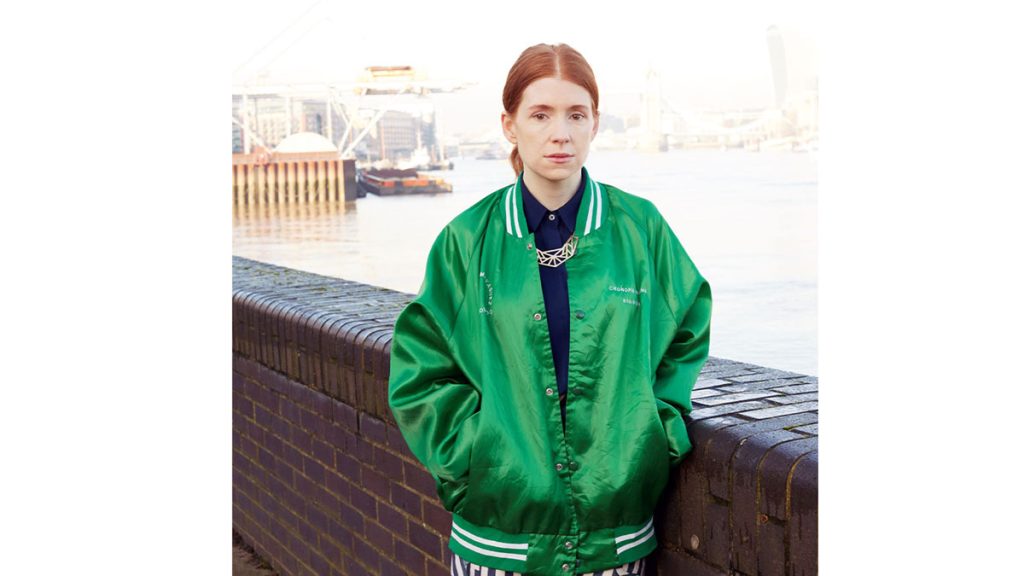 Francis – currently Chief Experience Officer at Karmarama, part of Accenture Interactive – will join WONGDOODY in March of this year. They will be based in the London office and report to global CEO, Ben Wiener.
"Grace is a transformative creative leader who can guide our company and our clients into the future we need to embrace," said Wiener. "Creativity at the highest level has always been at the core of who we are. Grace's arrival both brings us back to our roots and offers us a clear vision of where we are going, and where the industry as a whole is going – putting human experience at the forefront of evolving businesses and technologies."
In their new role, Francis will lead the company's creative vision by touching on everything related to its craft and work – unifying WONGDOODY's digital product, service, campaign, and content offerings. They will also provide leadership and direction for each of the company's global studios, which include those in North America, Europe, India, and APAC. Francis will also be tasked with attracting and nurturing creative talent, driving inclusion and diversity in creative work and across WONGDOODY's team. Francis, who identifies as transgender nonbinary, will be one of the only, if not the only, trans c-suite leaders in the industry.
Tracy Wong, who co-founded WONGDOODY and previously served as Chief Creative Officer, will become Chairman of the company. He will continue to be the guardian of WONGDOODY's creative culture, ensuring the values of the company, such as "Creative Democracy" scale globally with continued growth. 
"Our incredibly ambitious search for an industry-leading creative visionary has come to an incredibly ambitious conclusion. Grace will lead us in so many ways internally and externally. As a champion of radical inclusivity, where everyone in our company can collaborative safely and freely, we can reach higher and farther than ever before," said Wong.
Francis comes to WONGDOODY from Accenture Interactive, where they served as Chief Experience Officer at Karmarama, the company's creative agency. They also previously held the Chief Experience Officer position at Accenture Interactive's advertising agency Droga5 London. Before joining Accenture Interactive in 2019, Francis was the Head of Experience and Design at Grey and was a founding partner of Grey Global Consulting.
"Creatively, we have never been more empowered to make things that the world wants and even needs to exist, yet we are living in a moment when the whole of history and humanity are available through a small black rectangle in your pocket," said Francis. "The task for all of us in this industry is to bring more meaningful things into the world and not add to the noise. To do that with a group of culturally and creatively diverse people, at an organization built on the foundations of creative democracy, is an absolute gift and I couldn't ask for more." 
Francis is a strong advocate for intersectional inclusivity within the creative industry, founding the mentorship practice, elsewhere, participating in Outvertising, the advertising industry's LGBTQIA+ advocacy group and Queer Ad Folk, as well as holding a role in the DE&I leadership team at Accenture Interactive.
Most recently, Francis has led mentorship sessions for Cannes x Spotify See It Be It members, The Art Directors Club and Google's I Am Remarkable. Francis also sits on the board of Doconomy, an impact tech start-up invested in new ways to measure and tackle climate change.
Source: WONGDOODY