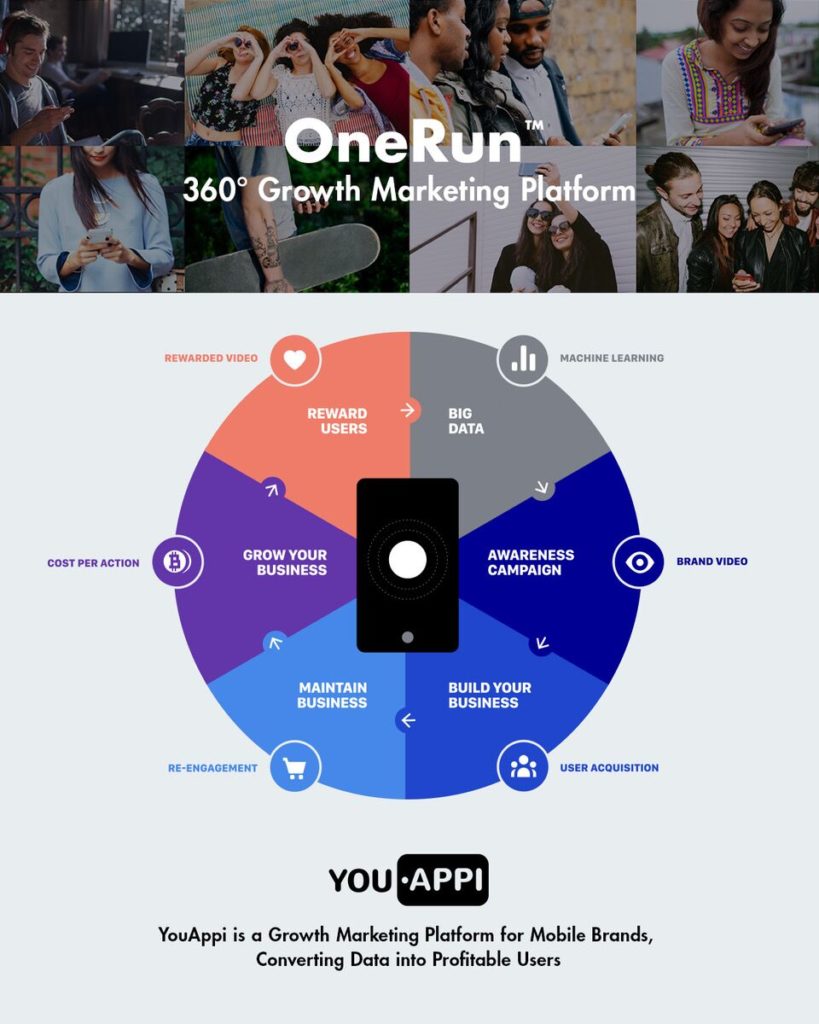 YouAppi, a leading growth marketing platform for premium mobile brands, today announced the launch of its lightweight SDK (Software Development Kit), designed to seamlessly deliver the company's comprehensive 360 Degree Growth Marketing platform to leading mobile brands. This new SDK enables full control of ad delivery, including rewarded video, interstitial video and interstitial ads, through an intuitive, self-service platform. YouAppi's 360 Degree Growth Marketing platform, rooted in machine learning-based predictive and matching technology, works across six distinct pillars to deliver a highly optimized user journey that begins with awareness, propels toward purchase, and continues to deliver via re-engagement.
"Our SDK is a vital component of our 360 Degree Growth Marketing platform, as it provides publishers and app marketers critical revenue streams, while ensuring users are rewarded for their time and engagement," said Moshe Vaknin, CEO and co-founder, YouAppi. "We designed the SDK to deliver real results that translate to a more seamless and straightforward way to monetize apps across a wide variety of verticals."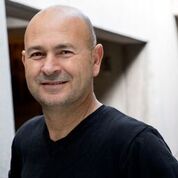 Benefits of the YouAppi SDK include:
Increased Revenue: proven to deliver higher revenues through global scale, helping publishers maximize earnings.
Diverse Global Demand: provides diverse global demand across a variety of app categories, including gaming, shopping, travel, lifestyle and utilities.
Industry Standard Ad Formats: easy-to-mix ad formats create the optimum experience for users, including rewarded video, interstitial video and ads, and banners, while driving app revenue.
Simplified Integration: built for quick and smooth integration, the lightweight SDK allows brands to create and launch ad campaigns in real time, on a global scale.
Multiple Formats: supports all major formats for mobile, helping brands monetize ad campaigns quickly and easily.
Self-Service Platform: app developers, marketers and publishers can easily manage ad campaigns through the self-service platform, viewing real-time performance and results, optimizing campaigns, enabling and disabling ad unit types, editing frequency capping and filtering ads to increase revenue.
Acquisition of Quality Users: leverage proven algorithms to acquire and continuously engage high quality users, integrates with premium mediation partners to ensure ads are viewed by the right users.
24/7 Support: global dedicated Account Management and Support teams are available 24/7, 365 days a year to support clients.
YouAppi has seen substantial market growth following the launch of its 360 Degree Growth Marketing platform. The company now represents 470 of the top global brands, overseeing nearly 17,000 unique campaigns and collecting unprecedented data insights via 1.5 billion users and 100 billion monthly impressions. YouAppi was recently named one of the top 10 media sources for app marketers in AppFlyer's annual Performance Index Report.
Source: YouAppi