British Gas launches campaign to champion debt service accessible to everyone, no matter your energy provider
Launching today is the multimedia advertising campaign from British Gas that aims to bring help to those struggling with the rising price of energy. The campaign champions the work of the British Gas Energy Trust, an independent charitable trust funded solely by British Gas, that provides advice and support to those facing financial hardship.
The campaign, shot by Untold Studios and Chelsea Bloxsome, highlights how the British Gas Energy Trust has so far helped over 500,000 people since its inception in 2004. The key visual throughout the campaign, thousands of mugs, is a visual representation of the scale and diversity of conversations between the British Gas Energy Trust and the people they support.
Recent reports have estimated that 1.4 million households1 are behind on electricity and gas bills. Primarily a consequence of how the pandemic has affected jobs as well as the recent cut in Universal Credit. British Gas is determined to see that those who will be most impacted by the rising cost of energy are able to get the advice and support they need.
The British Gas Energy Trust is the only organisation in the industry that is built to serve anyone, no matter who supplies their energy. It funds over 50 frontline advice services in local communities, and awards grants to remove energy debt, fund emergency fuel credit and provide boiler replacements.
The campaign will launch across TV, VOD, radio, DOOH, press and digital.
"Starting a conversation about financial struggles can be one of the biggest barriers to getting help, which is why we founded the British Gas Energy Trust in 2004. Now more than ever before, we want people across the UK who are facing financial hardship to know they're not alone and there is help out there if they need it." Catherine O'Kelly, Director, British Gas Energy.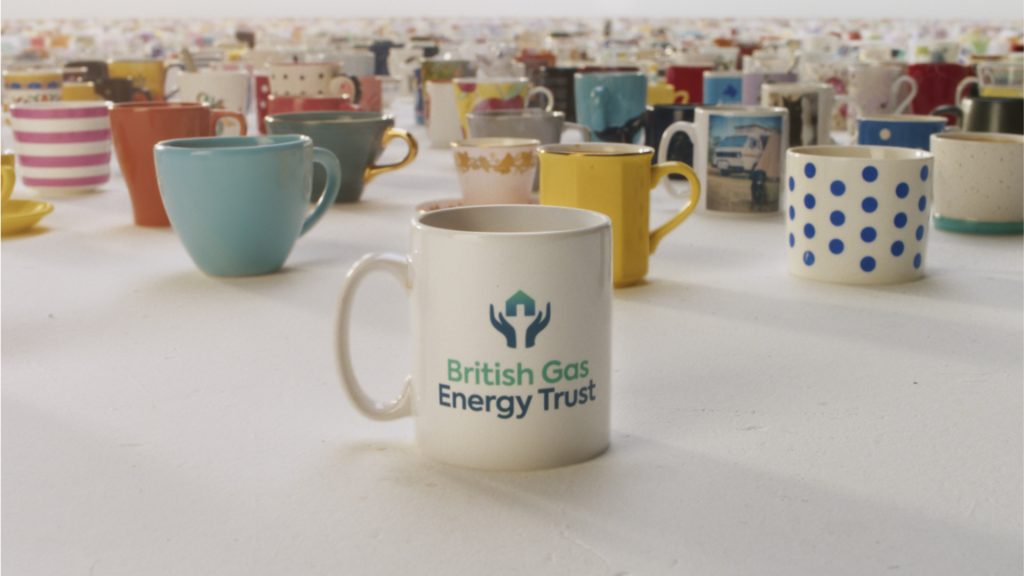 "A hot cuppa is a clear symbol of energy usage but also such a simple way to communicate a comforting chat. And this is how the British Gas Energy Trust's support begins, with a conversation. So it felt only right that we represent their thousands of conversations with as many different mugs as we could get our hands on. Creating a campaign which shows that no matter who you are, and no matter who your energy supplier is, the British Gas Energy Trust is here to talk." Micky Tudor, Chief Creative Officer, nucleus.
​​After the successful win of the Centrica business in July 2019, this is the third large-scale campaign for nucleus, a bespoke agency model for Centrica. nucleus integrates creative and strategic talents of The&Partnership, MediaCom, WundermanThompson and BCW, and was set up to put data-led and insight customer planning at the heart of Centrica's marketing communications.
Source:The&Partnership