As the nation continues to cope with the stresses and strains of the pandemic, suicide prevention charity CALM has created an innovative YouTube video to tackle the ongoing stigma surrounding mental health. Created by Recipe and starring YouTuber DanTDM, the short YouTube film features a cleverly placed hidden message that shines a light on people bottling up their emotions. It follows CALM's first ever 'Hidden Message' YouTube video released in 2020 starring Rugby International Joe Marler, which was a first of its kind.
The film starts with DanTDM talking enthusiastically about embarking on another Subnautica adventure. It's nothing out of the ordinary, and just another walk-through that gamers and many of his followers will have seen a million times before. But there is something different. DanTDM then faces the camera and directly addresses the viewer. "Sounds pretty normal right? Take a second look?" he says. Dan then tells the viewer to hover the cursor over the YouTube timeline preview to get the true story, adding, "I'll wait".
As the viewer hovers across the timeline, the thumbnail previews reveal a hidden message, a message that reveals that how someone is feeling on the inside can be very different from the image they present to the world. The video ends by saying, "Feeling rubbish? It can be hard to talk about it. But whatever you're worried about, CALM can help you find the words".
Research from the Centre for Mental Health predicts that 1.5 million children and young people under 18 will need new or additional mental health support in England. Whilst a staggering 84% of men in the UK say they bottle up their emotions, with nearly half (44%) saying they suppress their emotions often or at least once a day. And at a time when many have been confronted by anxiety, social isolation, uncertainty about the future, and other pandemic-driven stressors, CALM is asking people to look out for one another and check in on those around you during this time.

DanTDM commenting on the campaign said: "The last two years have been tough, particularly for younger people whose lives have been disrupted. That is why I wanted to get involved in this project and use my platform to help others who may be feeling low; to try to help them understand that it's ok to struggle. Nobody is alone with these feelings.
Gaming has been a lifeline for many during the pandemic, but being able to game hasn't stopped people finding it hard to open up about how they really feel. I want to see if the gaming community and beyond, can come together to encourage players and streamers to talk and support each other, because the more we open up and talk about the way we feel, the less of a stigma there is around it."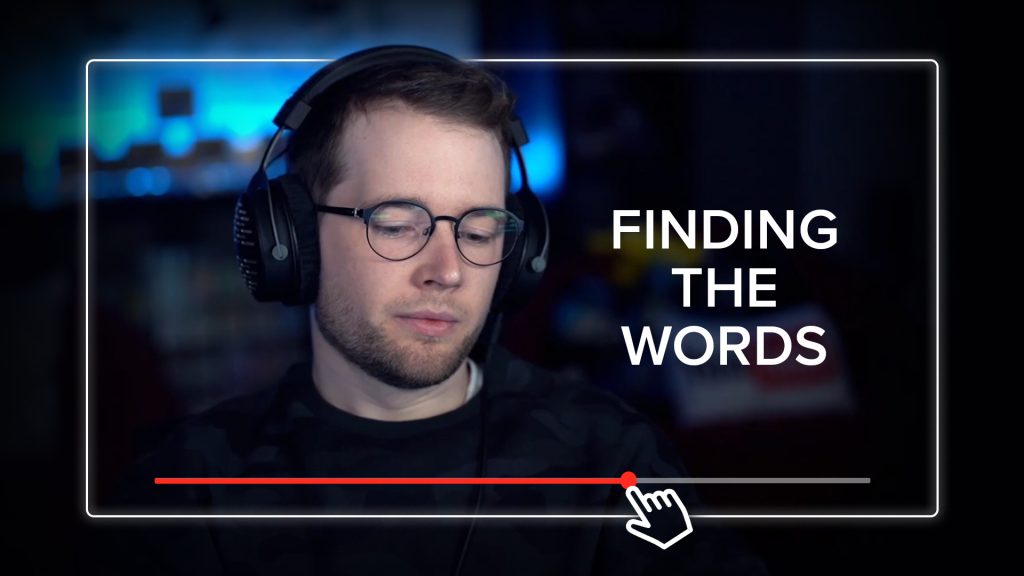 Simon Gunning, at CALM said: "At a time when people's mental health is increasingly coming under strain, we know it's not always easy to tell your friends or family when you're struggling. In 2021 alone, the CALM helpline had over a million minutes of potentially life saving conversation, that's answering a call for help every 59 seconds. With Dan's help, we want to challenge the culture that prevents someone from opening up and seeking the help they need. This film highlights how things can easily get lost between the lines when it comes to talking about our feelings, and not to always take things at face value if you think someone close to you is feeling down."
Mike Plumridge, creative at Recipe said: "DanTDM has given us a unique opportunity to get in early with young men and show them that it's okay to not be okay, and that talking about their issues is healthy."
Graeme Bowman, creative at Recipe said: "It's an honour, once again, to help this amazing charity get their message out there to those who need it."
Credits:
Creative Agency
Production Company
Post-Production