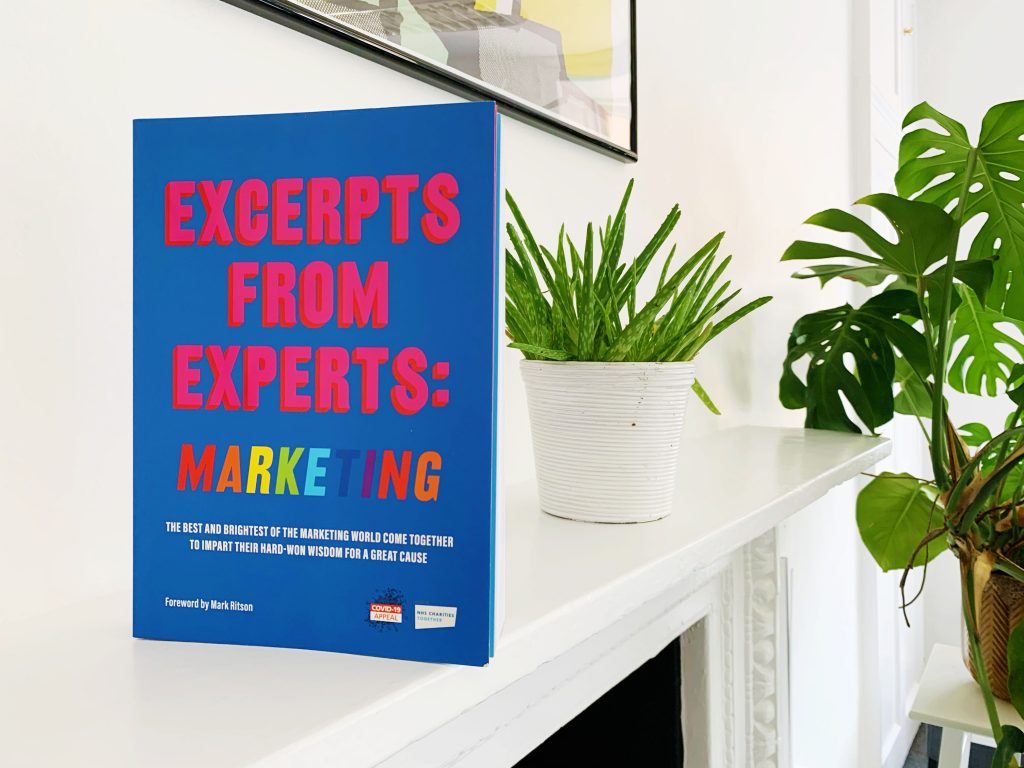 More than 200 of the UK's leading marketers have joined forces to raise awareness and vital funds for NHS workers affected by the coronavirus pandemic through the publication of a new book entitled 'Excerpts from Experts: Marketing.'
Spearheaded by one of the industry's foremost leadership recruitment businesses, Fortune Hill, the near-400-page book includes insights from the prominent marketing industry stalwarts from the likes of Spotify, Sky, O2, Deliveroo, Virgin, Snapchat, Samsung, LadBible, Tesco, and Sainsbury's.  
According to recent figures published by the Office for National Statistics, over 600 NHS workers have died from COVID-19, and since March an estimated 500,000 NHS working hours have been lost because of stress-related absence.
Joel Barnett, Founder & Managing Director at Fortune Hill, whose wife is an NHS Doctor, said: "The NHS were at the forefront of everybody's minds a few months ago. Every Thursday we would clap for them, as a sign of our immense gratitude and recognition of their heroism.   
But it seems our NHS workers have become something we take for granted once more. Their sacrifice for the rest of us forgotten and the astonishing impact of their lives ignored. Showing our appreciation for a few months simply wasn't enough, it's time to show our appreciation for those who risk their lives to protect ours and that is what this book aims to do."
Excerpts from Experts is a charitable collaboration of senior marketeers at the very top of their profession who have generously contributed their insights, knowledge and time to raise money for the NHS Charities Together COVID-19 appeal. The charity provides vital support for NHS workers, its volunteers and its patients.
Retailing at £19.99, every book sold sees the full price being donated to the charity and the firm is aiming to reach a goal amount of £100,000.
Adam Arnold, Global Chief Marketing Officer of leading creative agency BBH, added: "Using creativity for social good is one of the most rewarding parts of any marketers job. This book of distilled creative wisdom has real purpose too – raising money and awareness for the heroes of the NHS. A cause that deserves our ongoing attention and respect." 
Source: Fortune Hill